Ride at Iowa amusement park where 11-year-old boy died will never reopen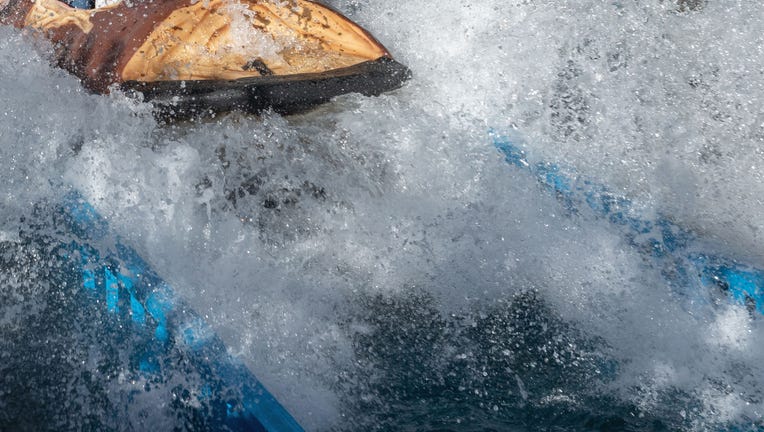 article
ALTOONA, Iowa (AP) - The ride at an Iowa amusement park where an 11-year-old boy was killed in 2021 will never reopen, the park's owners said.
Bill Lentz, Adventureland's general manager, said in a letter posted on the park's website Friday that after spending months reviewing the safety of the Raging River ride, officials decided to close it permanently.
"The decision comes after months of examination of the ride, working closely with its manufacturer to identify what enhancements each would need to meet our operating standards," Lentz said in the statement. "Based upon that review, the best path forward is to close Raging River, and focus on enhancing the Adventureland experience elsewhere."
Michael Jaramillo died and his brother and father were injured on July 3, 2021, after their raft overturned and trapped them in the water. The ride uses a conveyor belt to move large circular rafts through rapids.
The park was sold to Palace Entertainment in the wake of the boy's death and Lentz took over as general manager in 2022. Palace Entertainment is the U.S. subsidiary of Madrid-based Parques Reunidos.
The Jaramillo family filed a lawsuit against Adventureland and its former owners in June 2022, and a separate claim against the state of Iowa in September 2022. That lawsuit is tentatively set for trial next spring. The former owners have maintained that the ride was safe.
RELATED: Iowa amusement ride under investigation after 2nd death in 5 years
State officials cited the park in November 2021 for 17 safety violations related to Jaramillo's death. The Des Moines Register reports that the violations included using Flex Seal instead of approved patches to fix leaks in rafts' flotation bladders, which keep the ride afloat, and not adequately documenting or testing repairs.
In 2016, seasonal employee Steve Booher, 68, was killed after he fell when the ride began moving unexpectedly. He became wedged between a boat and a concrete sidewall, and his head was repeatedly rammed. He died days later.