Runaway teen, possibly armed with handgun, prompts Lake Orion School District closure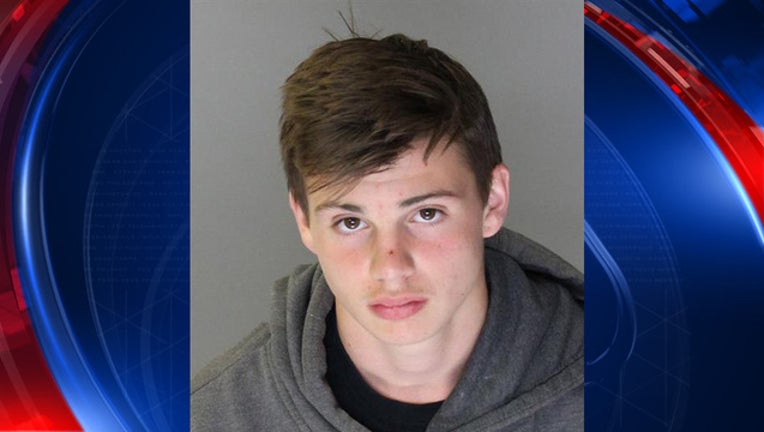 article
LAKE ORION, Mich. (WJBK) - WEB UPDATE: Lake Orion Classes, activities and events were canceled for Tuesday out of precaution for a former student who may possibly be armed.

Schools in Lake Orion canceled classes and summer programs Monday out of precaution for a former student who had run away, and may possibly be armed with a handgun.
The Oakland County Sheriff's Office says 16-year-old Nathan Greiwe ran away from home, and his grandfather's gun and ammunition is missing. It's believed Nathan left the house between 4:30 - 6 a.m. Monday on foot.
Nathan was home for a weekend pass from Oakland County Children's Village due to a similar incident in 2015 and incorrigibility.
He does not have a history of violence or threats of violence. In the prior incident in 2015 in which he also stole a handgun, the investigation revealed that he stole the handgun to sell for money. 
Nathan does not have a car. He is 5 feet 9 inches tall, weighs 140 lbs. has brown hair, and may be wearing black shorts with a white shirt and Red Wings hoodie.
Lake Orion Schools canceled summer classes and other programs out of an abundance of caution.
Statement From the School District:
As a precaution, Lake Orion Schools is closing all buildings on Monday, June 19, 2017. If your children are participating in programs today, please pick them up as we are closing programs.  Based on information received by the Oakland County Sheriff from the family of a former student, this student is reported as a runaway and may be in possession of a weapon. The student's whereabouts are unknown at this time and there have been no threats made to any of our buildings or staff.  This is simply a precautionary measure.   An update will be provided when more information is available.
He had told his grandfather he wanted to try out for the Lake Orion football team. As a precautionary measure deputies are providing extra patrols to the high school campus.
The Sheriff's Office has no specific threats at this time, and says Nathan was actually going to be released from the Children's Village on Tuesday.
Nathan lives in the Orion Township area and went missing from the 600 block of Highville. If you see Nathan or know of his whereabouts, you're asked to call 911.