See some of the 5,000 new species found in planned mining zone of the deep Pacific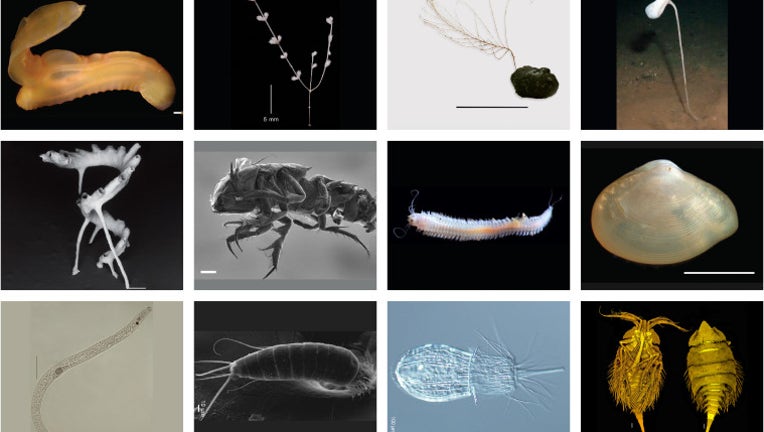 article
Researchers say they have identified more than 5,000 new deep-sea species living in a planned mining zone of the Pacific Ocean.
The study's lead author is Muriel Rabone, a deep-sea ecologist at the Natural History Museum in London. She, along with eight others, published their findings from the Clarion-Clipperton Zone on Thursday in the Current Biology journal.
The CCZ is a vast 2.3 million square-mile region located between Hawaii, Kiribati and Mexico in the central and eastern Pacific. It is regulated by the International Seabed Authority. 
According to the study's authors, the global surge in demand for metals such as cobalt and nickel has created unprecedented interest in deep-sea habitats with mineral resources, like the CCZ.
The scientists involved in the study say an estimated 92% of species identified from the CCZ – a total of 5,578 recorded – are new to science. An analysis of recent taxonomic studies also suggests that 88% of species sampled in the region are undescribed and have never received a species name.
Authors of the study said the rapid growth in taxonomic outputs and data availability for the region over the last decade allowed them to conduct this first comprehensive synthesis of CCZ benthic metazoan biodiversity for all faunal size classes. 
The two major faunal groups recorded were from the arthropods (tanaids and isopods) and the annelids (polychaetes), according to the study.
"Despite the darkness and low food availability, nodule field habitats contain diverse communities of benthic invertebrate fauna, albeit at low densities compared with coastal and shelf ecosystems," the study states.