SNAP benefits drop, as charities like Lighthouse experience bigger demand than ever
PONTIAC, Mich. (FOX 2) - The Lighthouse of Oakland County offers food assistance and other services to those in need.
And those who work there say they're already seeing an increase in the number of people they're serving.
"Because of SNAP programs are going to (drop by) as much as $95 per individual, and up to $300 almost per family, we are already experiencing it," said Russell Estill, director of the Lighthouse food program.
In fact, Lighthouse says the need for additional support is overwhelming.
"Just the month of February, we have served, we've had 11,000 people that have visited our food programs," Estill said. "We're already starting to experience the need by recipients."
SNAP recipients were receiving extra food assistance benefits during the Covid-19 pandemic.
But because of recent federal legislation, starting in March, the additional benefits will no longer be issued. That's putting a strain on food programs that serve those in need.
"We're making an order for food every single month," Estill said. "Whereas before, we would take every two months before we would make an order to purchase food."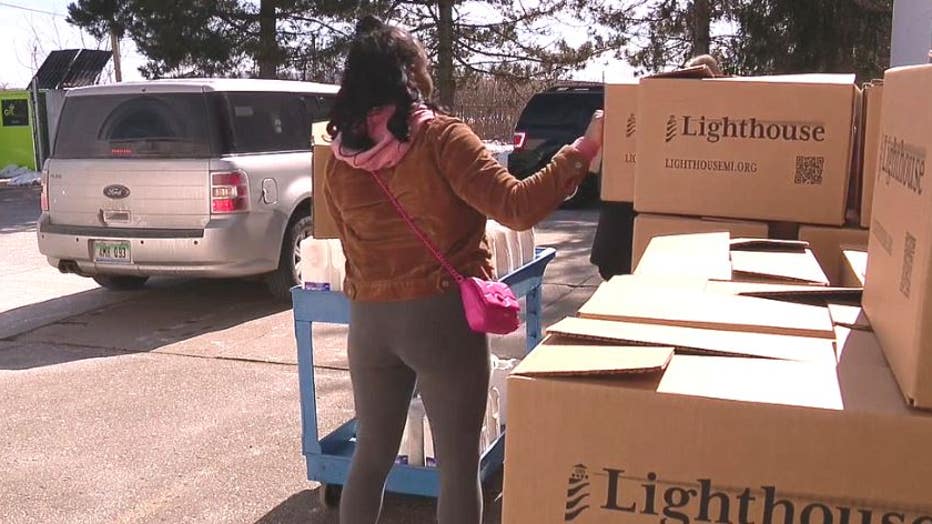 Organizations like Lighthouse can always use your help but right now that help is needed more than ever.
"Obviously money contributions is what we need the most," said Estill. "Because we need the financial contribution to be able to purchase the food to serve our counties."
For details on how to support the Lighthouse and its initiatives go HERE.
"I was receiving like $900 and something, now I receive like 700," said Jessica Smith. "It's hard feeding my kids and myself but I try to make do, I come to the Lighthouse. It's hard feeding my kids and myself but I try to make do I come to the Lighthouse."
Smith has four kids and now comes to Lighthouse twice a month to help her feed her family. She says she is determined…despite her circumstances, to make sure her family will always have something to eat.
"If you have to get out here and find other resources then you have to do what you have to do like get an extra job or side gig to provide for our family," she said. "Then that's what I got to do."