Snyder's legacy tainted by Flint Water Crisis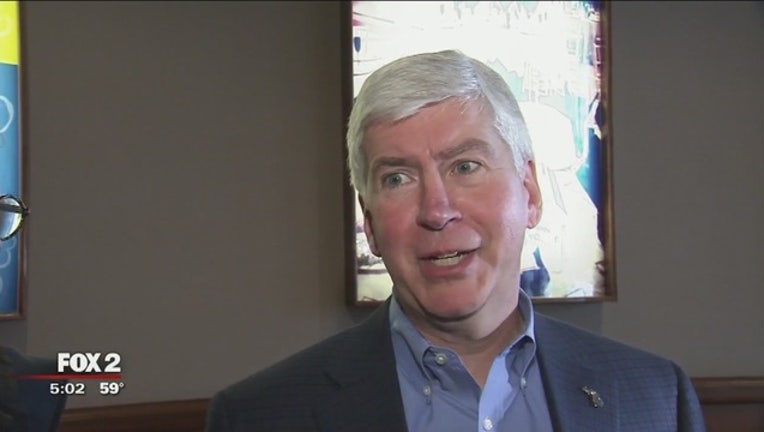 article
A governor's legacy is a terrible thing to waste but if the political know-it-alls in this town are correct, the current governor is well on his way to ruining his.
During any governor's tenure, he or she makes thousands of decisions.  Some good.  Some bad.  Some so-so.  The unfair thing about a legacy is, it lumps that total body of work into one long-lasting impression that the historians will remember forever.
History is replete, however, with many lasting impressions that turned out to be wrong.
The most poignant example involves a former president.  When Gerry Ford left the White House, the first take on his record was spoiled by his decision to pardon former President Richard Nixon.  A vast majority of citizens thought it was wrong, but as they say, time heals all wounds.  Because now, as everyone sees, the Grand Rapids Republican made the right call that ended the Watergate nightmere and turned the country onto a different path minus Tricky Dick.
In our state, our modern day governor's leave behind their own impressions.  Despite a PBB chemical  crisis of epic proportions that saw 90% of the population contaminated with the fire-retardant, the Bill Milliken legacy remains positive as he is fondly remembered as one of the most well-respected and liked governor in recent years.
Former Gov. John Engler hacked-off about every special interest group there was as he re-shaped state government in his conservative image.  Yet, he is seen by most in this town as one of the most effective guys at getting stuff done.  The common line is, you may not have liked him, but he did what he said he would do.
Which brings us to the current occupant of the office on the third floor of the Romney building.
A recent survey of 82 pundits concluded that Gov. Rich Snyder's legacy at this read is tarnished due to the Flint water crisis.
Only 2% of the insiders believe his lasting memory will be "strong." (Those must have been relatives in the survey.) 34% think it will be "decent" and 60% figure he is toast or as the poll put it, "weak" or "pretty bad."
There's no question that prior to his "epic" event, this governor was on a roll.  He was well on his way to re-inventing the state as he said he would do before he was elected.
He showed great moxie by going around a stubborn legislature to build a new bridge between Detroit and Canada.  He molded a rare bi-partisan coalition to extend health insurance to more than 600,000 families who didn't have it.  And the icing on the cake was his bold and un-orthodox move, that no other governor had the guts to do.  He put Detroit into bankruptcy and the city came out the other end more shining, more compelling, and more attractive than ever before.
And then Flint.
Unlike the Milliken PBB disaster that was an accident, the lead contamination of an entire urban population was a series of one mis-guided decision after another involving "all levels of government" as Mr. Snyder has stated over and over again.
The jury is still out on all the parties who contributed to this tragic event, "the worst in state history", as one former FBI investigator describes it.
And this governor argues, he was left out of the loop even though countless of his closest advisors around him knew there was a problem.
The most glaring example of that was the state health director, Nick Lyon, who knew in January 2015 there was a legionairres disease outbreak in Genesee County but somehow, Mr. Lyon reveals, he did wait a full year to tell the guy in the front office.
Mr. Snyder was described as angry when he was finally told.  Ya think?!
So all of the governor's glowing accomplishments of the past are wiped out by this one event.
To Snyder backers they contend that is not fair.  But to his detractors, they say he deserves it.
History will eventually tell us which side is right.