So many questions: How did car land on 2-story roof in Northern California?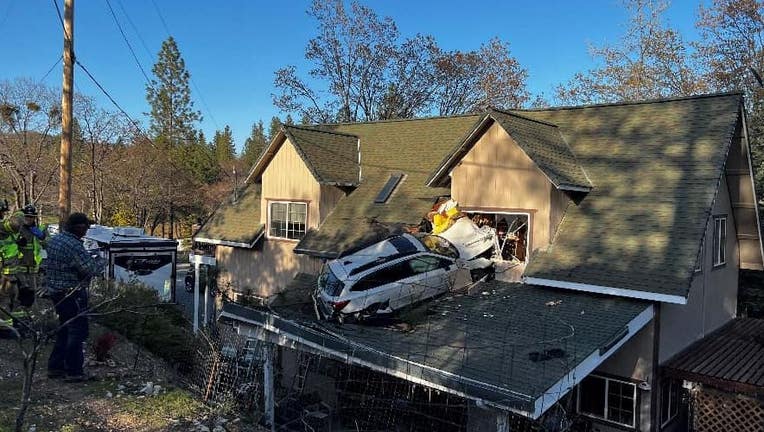 article
CAPE HORN, Calif. - The internet was brimming with questions after a white Subaru Outback landed on the second-story roof of a home in Northern California. 
"How does this even happen?" Amy White wrote on Cal Fire's Facebook page.
According to the Cal Fire Placer County unit, firefighters and the California Highway Patrol responded Sunday to a home on Robbers Ravine. 
Crews worked to rescue the driver of the car, which had somehow launched itself up on the roof of the home. The driver, described only as a woman, was extricated from the Subaru and checked out by paramedics at the scene. 
PG&E had to shut off power in the whole area. 
According to KCRA in Sacramento, the CHP said the driver was going "extremely fast" in a residential area where the posted speed limit is 10 mph. 
No one in the home was injured. 
But the photos stunned social media.
"This doesn't seem possible," Jackie Bloomfield wrote on Facebook.
"WTH?" Terry Avery Anderson added.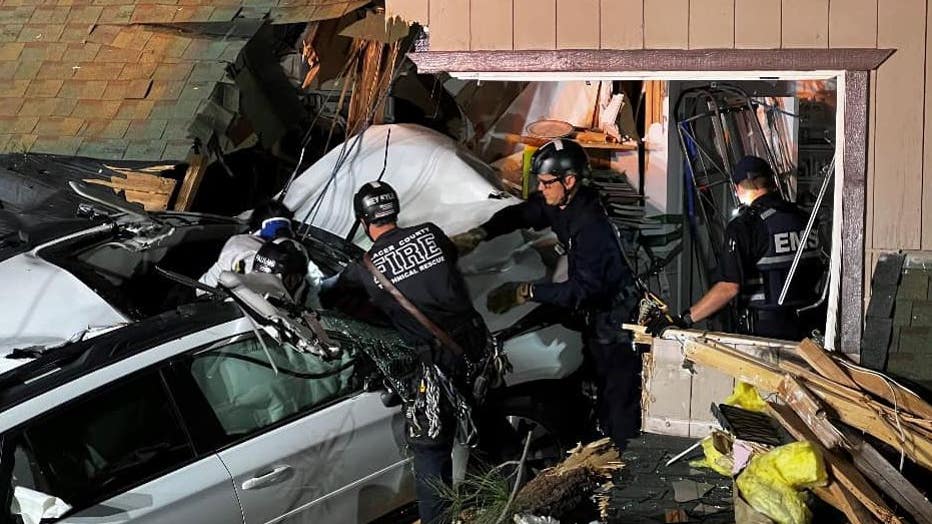 This car landed on the roof of a home in Placer County. Photo: Cal Fire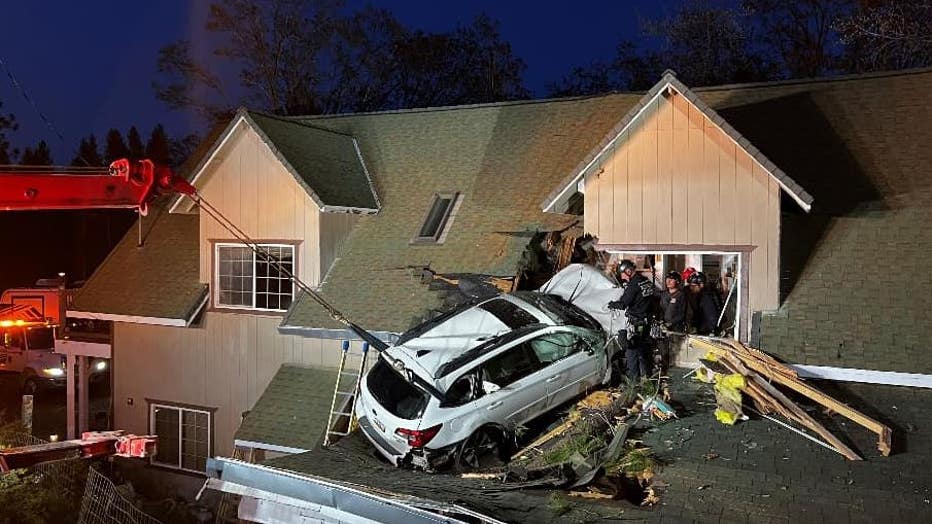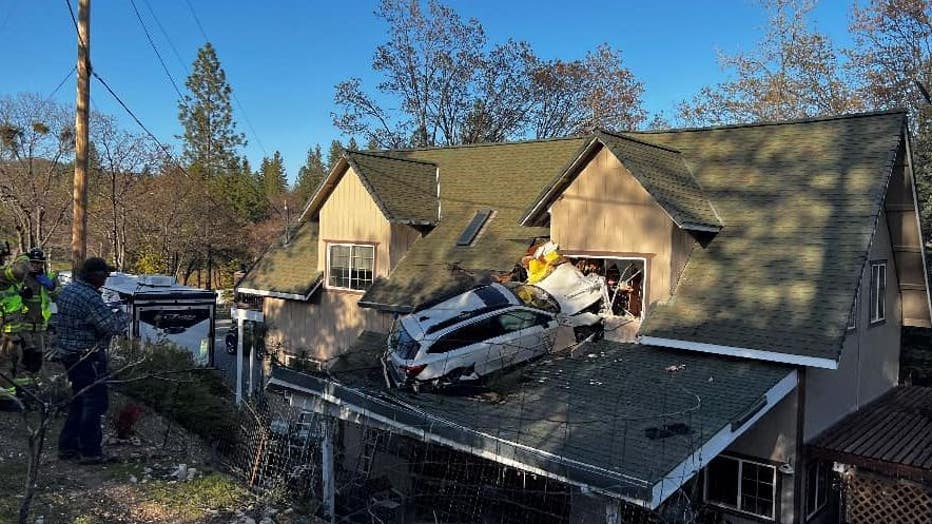 This car landed on the roof of a home in Placer County. Photo: Cal Fire