St. Louis Zoo bear escapes from enclosure for second time in a month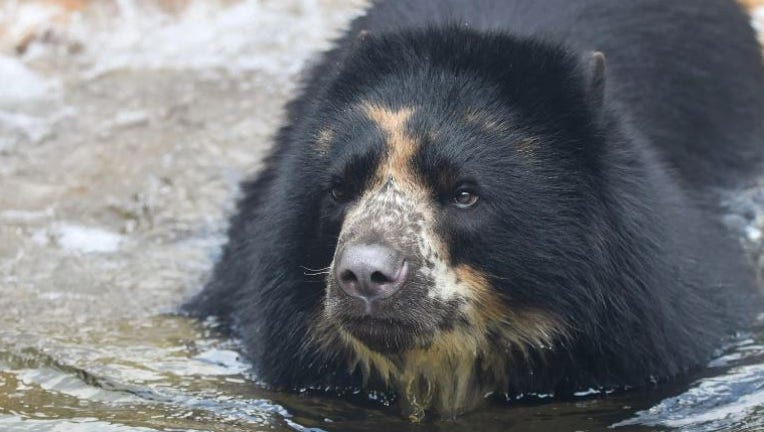 article
St. Louis Zoo officials have to change their game plan after an Andean bear escaped from his enclosure on Thursday for the second time this month.
Officials located Ben, a 4-year-old bear weighing approximately 300 pounds, less than an hour later, 100 feet away from his habitat, the zoo said in a statement. He was subsequently tranquilized and returned to the enclosure.
The incident raised alarms at the zoo as visitors and staff were kept inside buildings during Ben's escapade.
The escape was Ben's second this month as he managed to break out on Feb. 7 by tearing apart clips holding stainless steel mesh to the frame of the enclosure's door. During the incident, he remained outside the enclosure for about 90 minutes before he was safely returned.
RELOCATED 'NUISANCE' BEAR TRAVELS 1,000 MILES ACROSS 4 STATES TO RETURN TO PARK
Following the first incident, the zoo decided to add stainless steel clips with 450 pounds of tensile strength to the mesh.
Ben broke through those clips Thursday.
Zoo officials said they are now coordinating with the Association of Zoos & Aquariums Bear Taxon Advisory Group on alternative ways to secure the enclosure.
The Associated Press contributed to this report.