Taco Bell introduces taco with chicken shell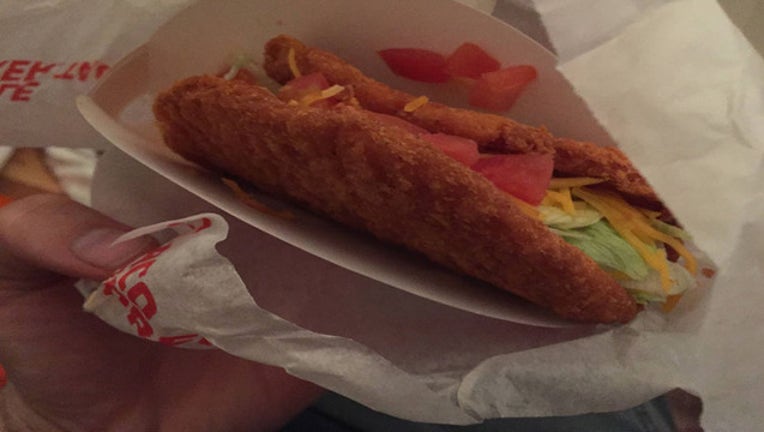 article
Taco Bell is now selling tacos made with shells made of chicken, Foodbeast reports.
The Naked Crispy Chicken Taco has been spotted at a few Taco Bell locations in California.
Foodbeast describes the taco as "a breaded white-meat chicken shell that's filled with lettuce, tomato, shredded cheese and an avocado ranch sauce."
The taco is for sale at a location in Lost Hills, CA for $2.49 and in Bakersfield, CA for $2.99.
There is no word yet on if and when the Naked Crispy Chicken Taco will be available at other locations.