Tanker driver to be charged with careless driving after freeway spill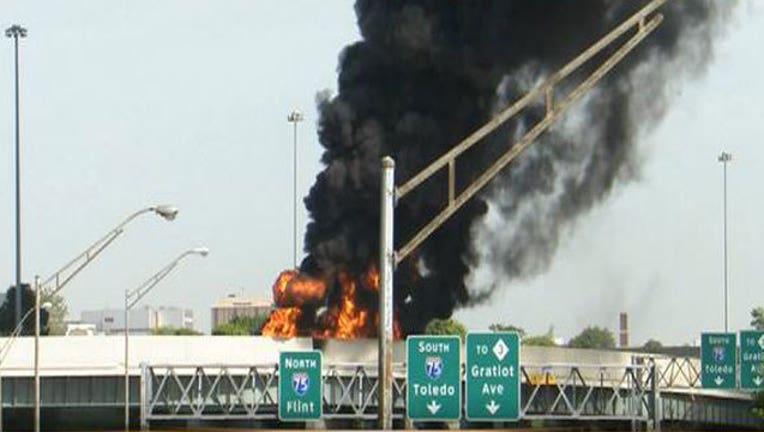 article
The tanker driver involved in this weekend's massive fire at I-75 Stroh's Curve will be charged with careless driving. 
FOX 2's Charlie Langton reports the driver, Kai Moore, is not facing jail time nor probation, and will not face restitution if convicted. The charge carries a fine and 3 points on the driver's license. 
The tanker overturned Sunday morning and spilled approximately 9,000 gallons of gasoline on the freeway. Marathon Oil was called to the scene to use foam to extinguish the flames. Moore was able to escape and was not injured. 
In a statement, MDOT says that repairs should be finished by sometime Friday, weather permitting. The affected portion is the I-75 northbound ramp at I-375 where about 300 feet by 15 feet of damaged concrete will be replaced. 
A temporary concrete barrier will be placed along the ramp shoulders until repairs can be made to the barrier walls at a later date.
FOX 2 spoke with the driver, who won't be allowed to drive for Nour Light Petroleum until the police investigation into what caused the crash is complete.
"I'm glad to be alive," he said. "Glad to be here and glad no one was injured."