Tickets for "Hamilton" in Detroit go on sale Jan. 25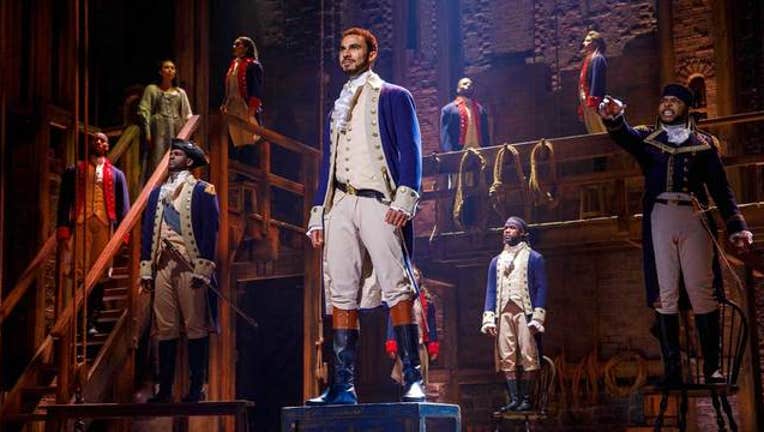 article
DETROIT (FOX 2) - The most talked about stage play in years is making its way to Detroit this spring. "Hamilton" will be at the Fisher Theatre March 12 - April 21, 2019. 
And, we finally have the big date to circle on our calendar for when tickets will go on sale -- Friday, Jan. 25 at 10 a.m. 
Chances are everyone you know is planning to try and buy tickets, and Broadway in Detroit has made it very clear that ticket scams have already been going around, and will likely also circulate after tickets are available for purchase. 
Don't be fooled. Here's a few ways you can get an official ticket. 
THROUGH TICKETMASTER 
Aside from buying in person at the box office (more on that below), Broadway In Detroit uses Ticketmaster as its sole, authorized ticketing agent. Buying tickets from anywhere else is risky.
For this show, "Hamilton" tickets are available via new technology called Ticketmaster Verified Fan. This allows pre-registered fans to get access to tickets without competing against scalpers and bots -- which is great news. Demand for these tickets will be overwhelming. 
You can register now through Jan. 23 to become a verified fan, which will make the ticket buying process much easier on the 25th. Click here for more information on registering. 
AT THE BOX OFFICE 
A limited number of tickets will be available for purchase through a wristband lottery at the Fisher Theatre Box Office.  
From 7:30-9:30 a.m. on Friday, Jan. 25, numbered wristbands will be handed out. Starting at 10 a.m., groups of wristband numbers will randomly be called to buy tickets at the box office windows.  
TICKET LOTTERY 
There will be a lottery for 40 $10 seats for all performances. Details on how to win those tickets will be announced closer to the date.
SOME OTHER NOTES
Only four tickets will be allowed for purchase per household. 
Tickets range from $80 - $185, with a select number of $485 premium seats available. Ticket prices include parking.
To see more on show times and dates, click here.