Twin Peaks waitress arrested for skimming customers' credit cards on first day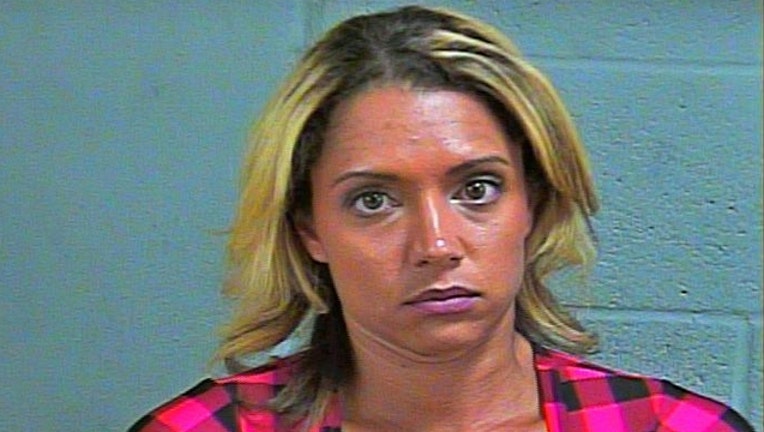 (WJBK) - An Oklahoma waitress was arrested for skimming patrons' credit cards at a Twin Peaks restaurant - and it happened during her first day on the job.
Rachael Tyler was arrested on June 7 for computer crimes, as well as several outstanding city warrants after a manager spotted her scanning customer's credit cards with a skimmer at the lodge-style restaurant in Oklahoma City. 
Around 10 p.m., police arrived at the restaurant when a manager called them, saying she saw Tyler swiping "four or five cards" on surveillance video.
"Her first day on the job and [she] had been taking credit cards, and appeared to be swiping them on something maybe in the pocket of her pants." Officer Megan Morgan told Oklahoma reporters.
Tyler's skimming device was designed to connect to a computer via USB port, according to Fox 25. 
"Clearly, she uses people's credit cards constantly to ring in payments. And it's a good thing the manager caught this before she could do more damage," Morgan added.
The 34-year-old had previously worked at the sports bar within the last year, quit, and been re-hired last week, the manager told police, according to NewsOk. It remains unclear at this time if she was skimming credit cards during her original period of employment.
This isn't Tyler's first run-in with police. She had an outstanding traffic warrant from Oklahoma City and was wanted in Tulsa County for white collar crimes and burglary.
"It's possible they are related to similar incidents," Morgan said.
Morgan further advised customers who frequent the Twin Peaks location at which Tyler was formerly employed to watch credit card statements for any unusual activity, and inform authorities if such is found.
Tyler is being held in the Oklahoma County Jail on a $2,000 bond.