Update: I-75 back open after overturned semi closed it at Schaefer Hwy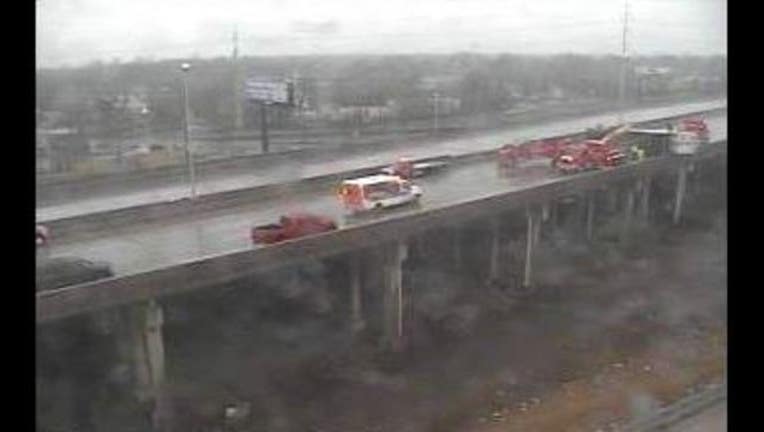 article
(WJBK) - An overturned semi closed the northbound lanes of I-75 at Schaefer Sunday morning, but the freeway is back open.
The accident happened shortly before 10:30 a.m. Sunday, closing all northbound lanes. Part of the trailer of the truck was hanging over the bridge.
Michigan State Police Lt. Michael Shaw told FOX 2 earlier today the freeway was to be closed until approximately 4 p.m., while crews worked to remove the vehicles involved.
It is believed one vehicle, in addition to the semi, may have been involved.
One person was injured, but it is not life-threatening.
--
This story will be updated as more information becomes available.