US astronaut and Michigan native to set female record for longest time in space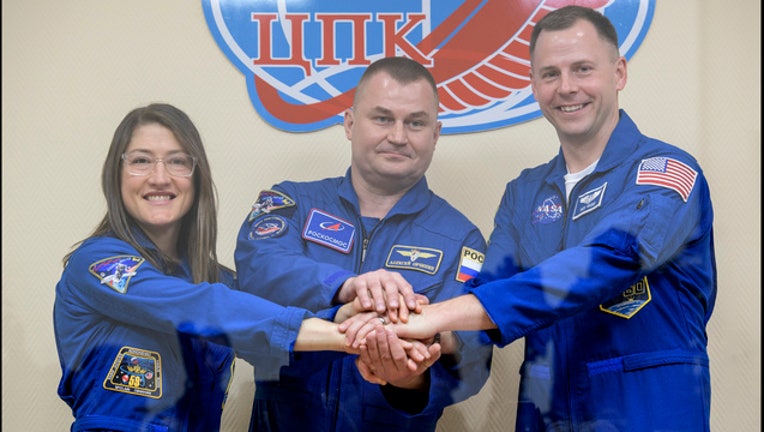 article
(FOX 2) - CAPE CANAVERAL, Fla. (AP) - A NASA astronaut will spend nearly a year at the International Space Station, setting a record for women.
Station astronaut Christina Koch, a native of Grand Rapids, will remain on board for about 11 months, until February. That approaches but doesn't quite break Scott Kelly's 340-day U.S. record. She knew before launching last month that her flight might stretch into 2020. She says it's awesome.
Another NASA astronaut will also have an extended stay. Andrew Morgan will launch to the space station this summer for a nine-month mission - also considerably longer than the usual six months. NASA announced the extended assignments this week.
Koch will break the record of 288 days for the longest single spaceflight by a woman at the end of December. Retired astronaut Peggy Whitson is the current record-holder.
Last month, she and fellow astronaut Anne McClain were supposed to conduct the first all-female spacewalk to replace old batteries at the International Space Station. But McClain pulled herself from the lineup because there wasn't enough time to get two medium suits ready for them. It would have taken 12 hours to get another medium spacesuit ready and potentially compromised safety, according to NASA spokeswoman Brandi Dean. The spacewalks were months late and NASA wanted to keep everything on track.
In 54 years of spacewalking, women have only gone outside with men. That's because men have always outnumbered women in space. As women continue to make up a greater percentage of the astronaut corps, more gender records will be set and not just in spacewalking, Dean noted.
Instead, Koch and fellow astronaut Nick Hague successfully installed a set of new and stronger batteries in a major upgrade of the solar power grid. Besides attaching three fresh batteries, they disconnected one of the three installed last week because of higher voltage than expected. It will be replaced by two old-style batteries until a spare arrives. Running ahead the whole time, the astronauts even squeezed in some extra chores before their 6 ½-hour spacewalk ended.
McClain, Koch and Hague are part of NASA's Astronaut Class of 2013, the only time there have been the same number of women accepted as men. NASA chose four women and four men that year.
The Associated Press contributed to this report.