Vlasic to release pickle chips made from actual pickles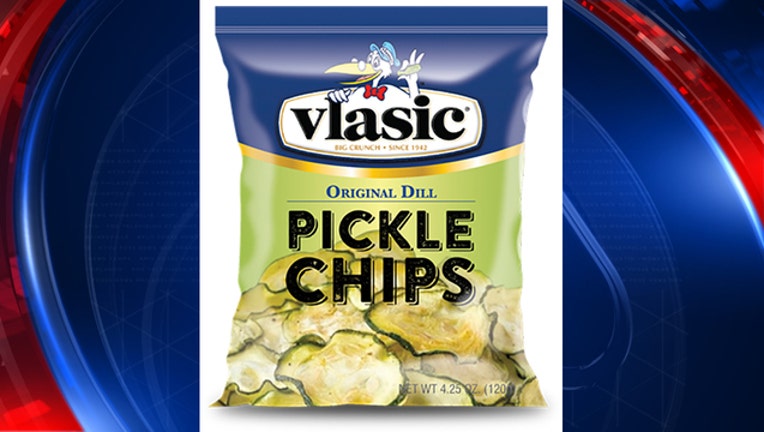 article
TAMPA, Fla. (FOX 13) - Pickle lovers, this snack is for you.
Vlasic is developing pickle chips made from actual pickles, the company announced at its Investor Day.
The "chips" are actually thinly sliced pickles which will be vacuum fried.
"Pickles has always been a flavor that people have loved in snacks, whether it's potato chips or even in our Bigs Vlasic dill sunflower seeds," said Thomas M. McGough, co-chief operating officer and executive vice-president of Conagra Brands. "But pickles themselves are a great snack, essentially no calories or carbs."
McGough acknowledged that, despite their popularity, it isn't easy to snack on pickles out of a jar.
"So we've created Vlasic single-serve pickle slices and also a Vlasic vacuum-fried pickle chips that taste absolutely fantastic," he said.
Conagra said the pickle chips are still in development in their innovation pipeline.
It's unclear when the chips will hit store shelves since Vlasic has not yet set a release date.
More pickle picks:
- Deli serves sandwiches on giant pickles instead of bread
- Pickles are a passion at Tampa's Chill Dill