Warren man gets life in prison for beating death of his 3-month-old girl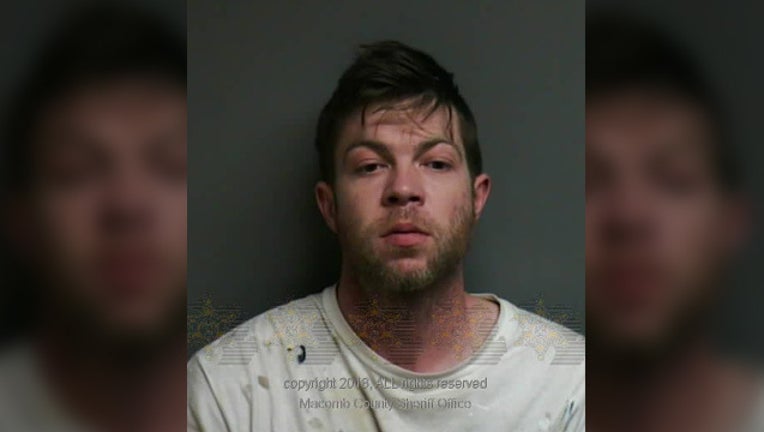 article
A man convicted of killing his own 3-month-old girl by beating her when she wouldn't stop crying was sentenced to life in prison without parole and the judge said it didn't seem to be a strong enough punishment.
Brandon Dunmire was found guilty of first degree murder in Macomb County in early March for the death of his baby girl, Naomi Dunmire.  During Thursday's sentencing, Dunmire was sentenced to life in prison without parole for the murder conviction and 18 to 30 years in prison for the child abuse conviction. 
Naomi died in March 2017 from blunt-force trauma to her head and body. She had been rush to the hospital two days before her death.
Naomi had been beaten to death and she suffered dozens of injuries to her body, including wounds and skull fractures from 8 to 10 blows to her head. She also had a fractured leg, fractured ribs, and bruises and abrasions to her back. 
Judge Richard Caretti called the young girl's death cold-blooded and ruthless.
"You are about to receieve the most severe sentence the State of Michigan can give a defendant. Somehow in your case it seems inadequate," Judge Caretti said.
"Your crime is unspeakable. Your beautiful 3-month old daughter was savagely beaten by you," Judge Caretti said. "Naomi had her whole life ahead of her until you brutally snuffed it out on that March day."
The prosecutor called her beating 'brutal' and 'savage' which Dunmire did in an attempt to get her to stop crying.
Dunmire apologized to Naomi and the girl's mother in court before the judge handed down the sentence. He also said the girl entered his life at a time that he "needed her the most". 
Dunmire will be sent to the Michigan Department of Corrections to serve his life term.