Wayne County man ran out of his shoes after winning Fantasy 5 Jackpot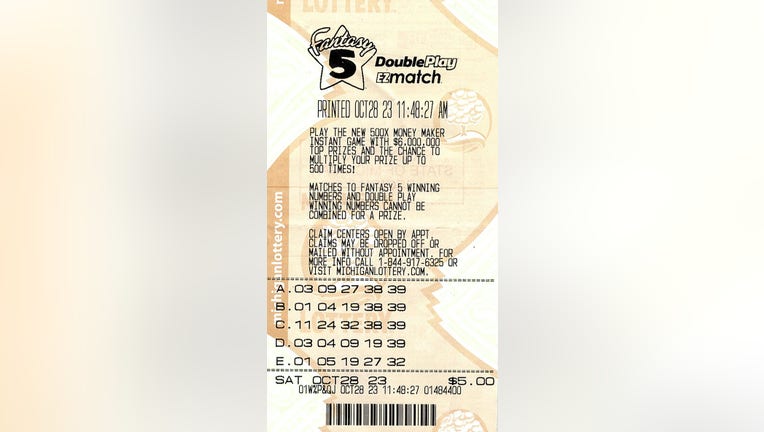 article
WAYNE COUNTY, Mich (FOX 2) - The winner of $472, 295 in a recent Fantasy 5 Jackpot has decided to remain anonymous.
He bought his winning ticket at Victor's Market, located at 17104 Quarry Street in Riverview.
The 38-year-old lottery player lives in Wayne County. He matched the numbers, 03-04-09-19-39, in the Oct. 28 drawing. 
"I play Fantasy 5 regularly and pick my own lucky numbers based on some research I do online," said the player. "The morning after the drawing, I was in my garage having coffee and scanned the ticket with the Lottery app on my phone. "When I saw the message and confetti on the screen, I dropped my coffee and went running into the house so fast that my shoes came off!"
The player recently visited Lottery headquarters to claim his prize. With his winnings, he plans to invest in his retirement.