Wolchek takes bite out of custom food truck business guy
FOX 2 (WJBK) - Hungry for something different?
Mark Savage 'wants' Rob Wolchek to expose his business, Unique Food Trucks and Trailers -  because he doesn't think he's done anything wrong.
Wolchek: "So why are people contacting me telling me you're ripping them off then?"
Mark: "Well, that's not true."
But some customers who've hired this guy are saying WTF - where's the food truck!?
Wolchek: "So, you've already given him $16,000?"
"Yeah," said Leron.
Wolchek: "And he's still got your truck?"
"Yeah."
Customers are hungry and these food truck owners are now starving for cash.
"So, you have my money for two years, why (do) you need more money if you've had my money for so long, and you haven't showed me any work?" Moe said.
And Wolchek is going to take you on a little undercover road trip to take back a truck before Mark Savage eats up all this guy's profits.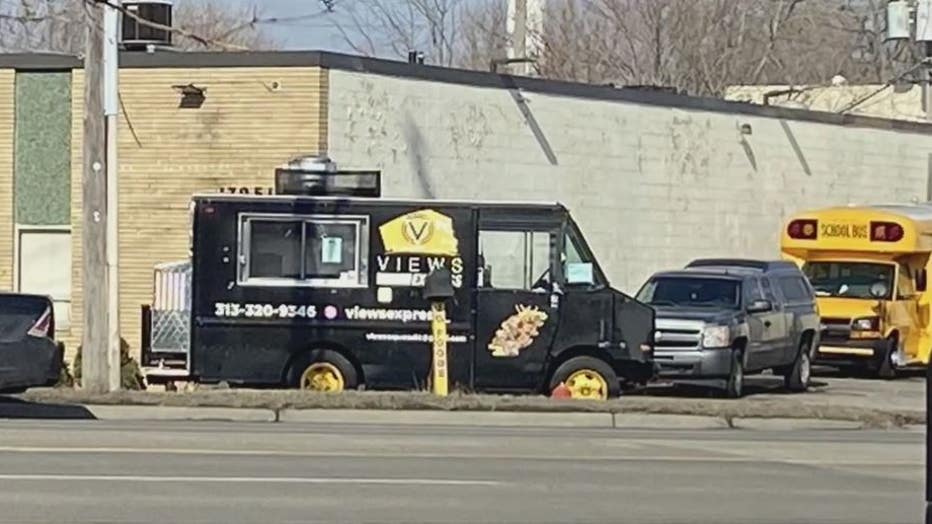 This is Unique Food Trucks and Trailers in Fraser. There are a lot food vendors' livelihoods on the line there or should we say, IN the lot, there.  
But for some reason, Mark Savage the owner, is taking on more.
First, meet Leron. He has a food trailer called Smokin' Moe's Bar-b-que. But Leron, a.k.a Moe, says Mark made him miss all last season.
"The only thing he gave me was a broken heart," Leron said. "He kept telling me stories - he was going to work on it, he was going to work on it."
Leron says he gave Savage $6,800 to equip the truck, but after little improvement - Mark wanted more.
"I didn't give him any more money so he got upset and pushed my trailer outside," he said.
Wolchek: "So you just came and took it."
"I came and took it, yes sir," Leron said.
And the little bit of work he says Unique Food Trucks and Trailers did, was dangerous.
Wolchek: "You were supposed to get fire resistant paneling and what did he put in?"
"He put in fake wood from Home Depot," Leron said.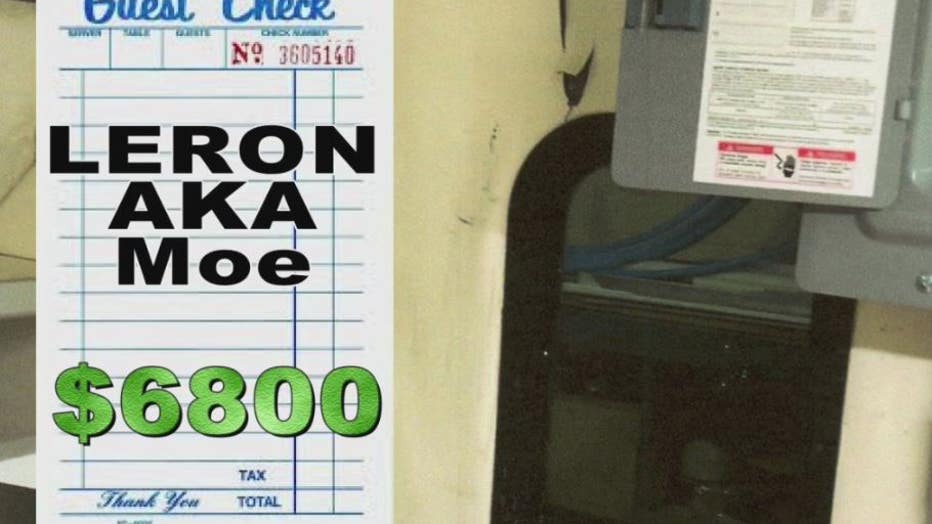 Leron's not the only one forced to come hijack his own food truck.
We'll call another owner, Tom.  He says a couple of years ago Savage was holding his trailer hostage as well.
"We were supposed to be done by March," Tom said. "This is now like, June. And I said, 'I'm coming to get my truck.'"
Leron didn't get the fire resistant paneling he said he paid for. Tom says Unique didn't give him the fireproof fiberglass insulation he wanted.
Tom: "Look at that."
Wolchek: "It's styrofoam."
Tom: "Yeah, it's styrofoam."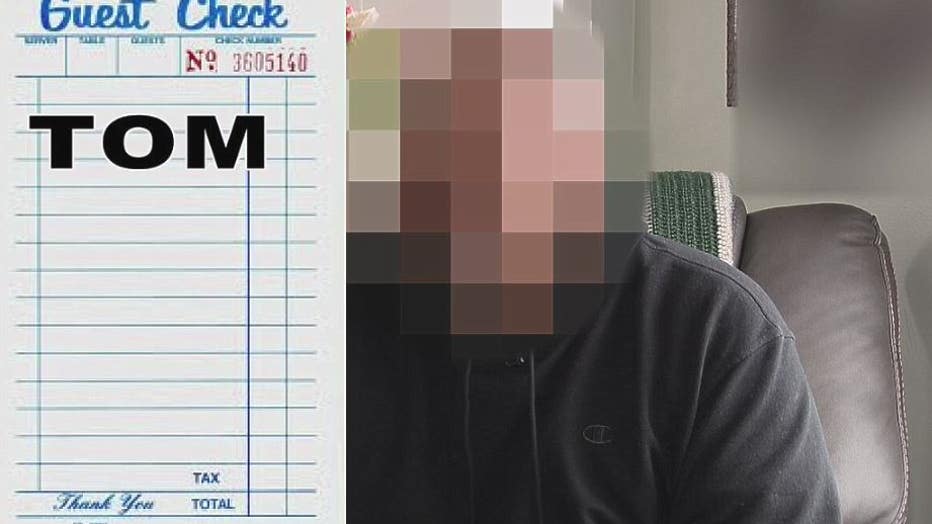 Then there's Brandon.
Wolchek: "You've got your truck sitting at this guy's place?"
Brandon: "Yeah. I dropped it off November of 2021."
And Brandon's got a new oven, cooler, and a bunch of equipment he bought on his own. Mark Savage is supposed to install it.  
"I think he took on way too much, and I also think he's a crook," Brandon said.
So, Brandon is going to do what the others did - go grab his grub truck. Wolchek's undercover cameraman is there when Brandon tells Mark he needs his truck and stuff now.
Brandon: "I'm going to miss another season."
Mark Savage: "Well I told you, once this thing's back here ... two weeks."
Brandon: "I can't. You told me that so many times."
Mark's workers put a door on the back of the truck, but it's too small to fit the oven and other stuff Brandon owns through it. So Brandon wants whatever he can get.
Mark Savage: "This is yours. This is yours."
His equipment is spread all over the messy shop so Brandon tries to gather his stuff.
Brandon gets his truck home, he can't believe how little work was done - and a few days later, he rents a uhaul to get his oven and larger equipment.
And now it's time to feed my need. Yep Mark, Rob Wolchek is on today's menu. Our first course, Brandon.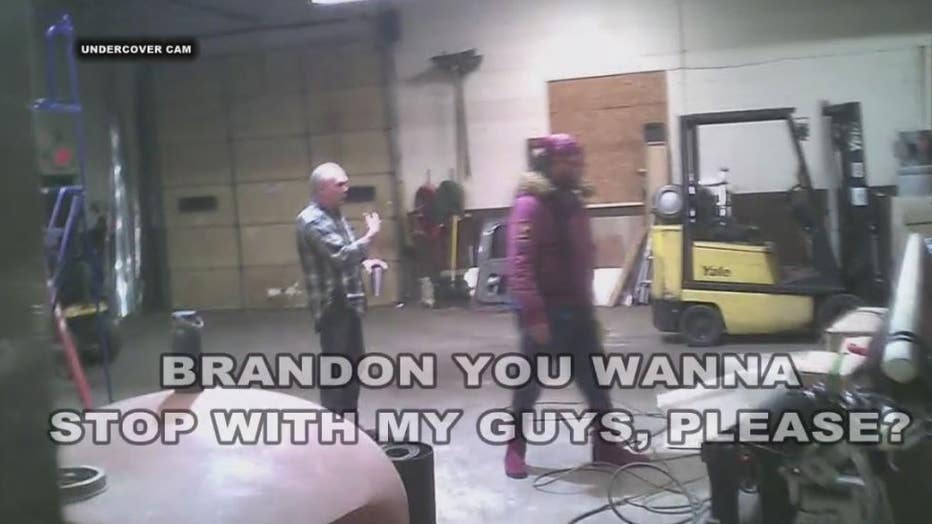 Wolchek: "What took his truck so long to get done anyway?"
Mark Savage: "It wasn't completed when he took it out."
Wolchek: "Well you had it for like a year and a half, didn't you?"
Mark Savage: "Yeah, I did."
The next dish - Tom's trailer.
Wolchek: "You had it for months and months and you were supposed to do a bunch of work on it."
Mark Savage: "Let me take care of these guys."
For the second time, Mark puts Wolchek off to wait on more potential customers.  
Wolchek freezes and waits for a half hour before one of Mark's four employees steps outside.
Wolchek: "Tell him I'm waiting on him and I'm getting cold."
"Okay."
Mark finally finds time for Rob.and says he's working as fast as he can.
Mark Savage: "Everybody gets frustrated with things they expect to get done quicker. And on the same token, we don't plan to be having employee problems. The problem I'm having with my hip, so things do happen."
Wolchek: "But you're taking on new customers. Who are these people?"
"Everybody, you gotta keep your business going," he said. "We're getting jobs out of here. We got one going out of here tomorrow."
He claims he doesn't even remember Tom's job. He remembers Leron, aka Moe, and says he knew the paneling he installed was not fire resistent.
Wolchek: "So you say (Leron) knew you were putting the fake stuff or whatever it is?"
Mark Savage: "Absolutely. He called it fake FRP. All it is is the same material that's on the ceiling of the RV, we put that on the wall. "
Wolchek: "But is that fireproof?"
Mark Savage: "No."
Mark insists he has tons of satisfied customers and says everything he puts in is safe - insulation, FRP and even electrical.
Wolchek: "You know what your doing with the electrical?"
"Absolutely."
Wolchek: "Do you do the electrical yourself?"
"Yes."
Wolchek: "Do you have like permits and licenses (or do) you hire out?"
"We have a guy that does it," he said.
Wolchek: "You have a guy that does it? Is he certified, does he know what he's doing? Do you have an electrician, do you hire out?"
Mark Savage: "No, but we've taken classes on it. It's not like we're doing a home or anything like that. We do everything by the code."
Well Wolchek has a code too, Mark and it goes "you're in the Hhhhhhall of Shame!"