Woman accused of being Russian spy could be near a plea deal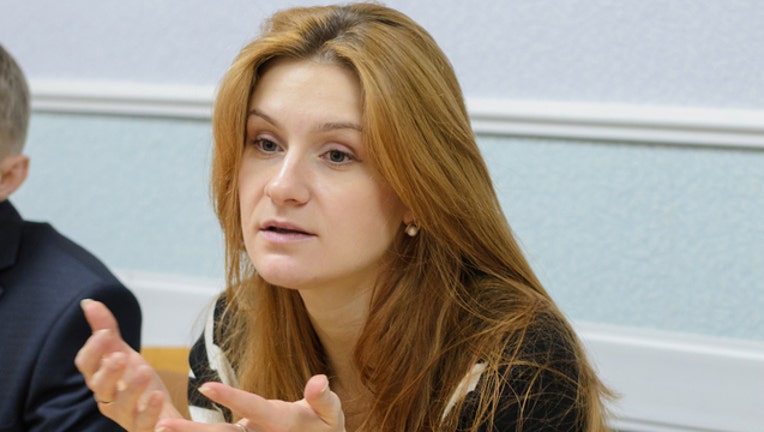 article
WASHINGTON (AP) - A woman accused of being a secret agent for the Russian government appears to be coming closer to a plea deal with U.S. prosecutors or other resolution of her criminal case, according to court documents filed Wednesday.
Lawyers for Maria Butina and federal prosecutors wrote in the joint court filing that they "remain optimistic about a pretrial resolution" of her case.
Prosecutors allege that the 30-year-old gathered intelligence on American officials and political organizations and worked to develop relationships with American politicians through her contacts with the National Rifle Association. They have charged that her work was directed by a former Russian lawmaker who was sanctioned by the U.S. Treasury Department for his alleged ties to Russian President Vladimir Putin.
Butina is charged with conspiracy and acting as an unregistered foreign agent for Russia. She's pleaded not guilty, and her lawyer has said Butina is a student interested in American politics and better U.S.-Russian relations.
Butina has mounted an aggressive defense since she was jailed in July, and her legal team tried to have the case thrown out earlier this month.
But Wednesday's filing , which follows similar court papers filed earlier this month, is yet another indication that her lawyers are continuing to negotiate with federal prosecutors and may be nearing a plea deal. A hearing is scheduled for next month.
The charges against Butina were brought by federal prosecutors in Washington, D.C., and her case is unrelated to special counsel Robert Mueller's investigation into Russian election interference. However, the charges against her come amid a larger push by the Justice Department to aggressively enforce U.S. laws governing foreign agents, including those accused of working for Russia, who seek to operate in the American political system.
Separately on Wednesday, a judge denied a request from Butina's lawyers to order her released from solitary confinement at the jail in Alexandria, Virginia, where she's being held as she awaits trial.