Cron's 2nd Homer Ends Angels' Wild 11-9 Victory over Tigers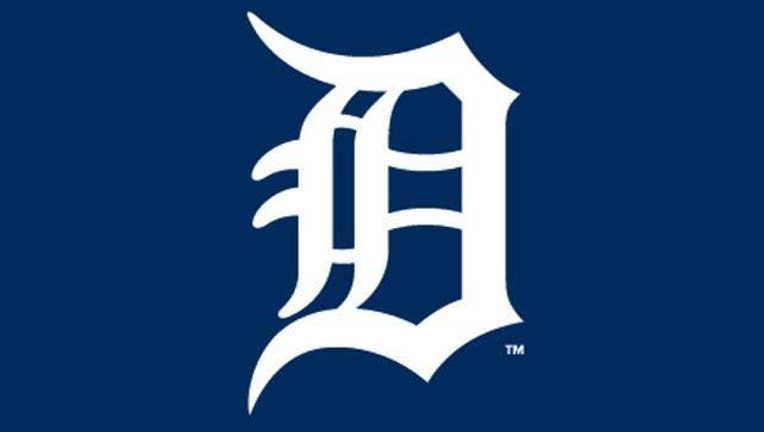 article
ANAHEIM, Calif. (AP) - C.J. Cron's second homer of the night soared over the left field fence and ended a remarkable power display in a ballpark that doesn't set off these types of fireworks very often.
Although the Los Angeles Angels and the Detroit Tigers combined to hit nine homers, Cron's last blast was the biggest.
Cron also hit a first-inning homer while driving in five runs, and the Angels blew a seven-run lead before rallying for an 11-9 victory over the Tigers on Tuesday night.
"It seemed like everybody at the plate just wanted to crush the ball," Cron said.
Cron's two-run shot to left against Mark Lowe (1-3) put an exclamation point on a crazy game in Anaheim, where the marine layer and the spacious outfield typically make homers much more precious.
Mike Trout also hit a three-run homer during the Angels' 17-hit performance in their ninth consecutive home victory over the Tigers. Jefry Marte homered and had a career-high four hits against his former Detroit teammates.
"We got some good looks and drove the ball well," Angels manager Mike Scioscia said. "But the ball was carrying well, and they showed that, too."
Ian Kinsler hit a grand slam in the seventh before Victor Martinez's solo shot tied it in the eighth for the Tigers, who rallied from a 9-2 deficit in the sixth inning but lost despite hitting five homers and stranding only one baserunner all night.
The Tigers have lost 15 of their last 16 games in Anaheim and 21 of their last 25 meetings with the Angels overall. Detroit has lost four straight on its California trip.
Huston Street (2-0) pitched a perfect ninth in his first appearance for the Angels since April 23.
SANCHEZ'S WOES
Detroit starter Anibal Sanchez had another ugly night despite avoiding his fifth consecutive loss, yielding eight hits and six runs in just three innings.
"His location is off," Detroit manager Brad Ausmus said. "I don't think he's real confident on the mound right now. We're going to have to make an adjustment with Sanchez, because we need better starts than that. And he knows we need better starts than that."
Ausmus said he hasn't decided whether to yank Sanchez from the rotation. The right-hander went 0-4 with a 7.09 ERA in six starts in May.
"I'm healthy and I feel like everything is there, but all season long, I feel like I'm working through something," Sanchez said. "I don't know what's going on right now, but I need to just keep working. I have to clear my mind. (There's) something that I have to do. I don't know what, but I have to do something."
RALLY
Los Angeles led 9-2 after five innings, but the Tigers were just getting started. After J.D. Martinez hit a two-run homer off starter Hector Santiago in the sixth, Kinsler followed up three walks with his first career grand slam in the seventh off Cam Bedrosian.
Victor Martinez added the tying shot in the eighth off Fernando Salas.
SANTIAGO'S STRUGGLE
Santiago and his bullpen couldn't protect that huge early lead. He gave up early homers by Miguel Cabrera and Justin Upton, and he walked two in the seventh before Bedrosian gave up Kinsler's grand slam into the short porch in left field. Cabrera, Cron, Upton and Trout all homered in the first two innings alone, with Trout's 12th shot of the season putting the Angels up 5-2.
PENNINGTON HURT
Angels SS Cliff Pennington left in the seventh inning with a strained left hamstring after running out an infield hit. Pennington returned from the DL on Saturday after missing 14 games with the same injury.
SAUPOLD OUT
Los Angeles scored three runs in the fourth against reliever Warwick Saupold, who left in the sixth inning with a right groin strain after falling awkwardly while covering first base.
MARTE'S MOMENT
Marte got a hit in all four at-bats after getting recalled by the Angels earlier in the day, including a third-inning homer and a fifth-inning RBI single. He made his big-league debut with 33 games for Detroit last season before getting traded to Los Angeles last winter. "We're happy to have him on the team, especially if he's swinging it like that," Scioscia said.
UP NEXT
Tigers: Michael Fulmer (4-1, 3.97 ERA) makes the seventh start of his major league career after winning his previous two outings.
Angels: Inconsistent Matt Shoemaker (3-5, 5.96 ERA) looks to build on his dominant performance last week against Houston.