Griffin's big third quarter helps Pistons top Kings 106-90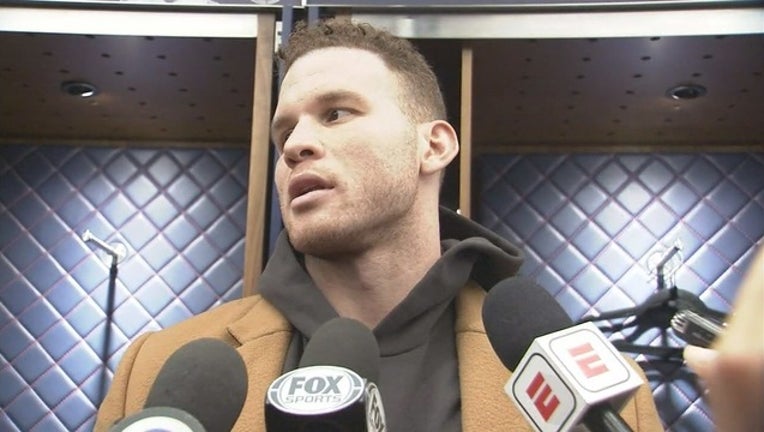 article
SACRAMENTO, Calif. (AP) - After nearly two months, Blake Griffin finally looks comfortable playing with Detroit, and it's showing up across the board.
He's even got the Pistons winning on the road again, something that hadn't happened since the five-time All-Star arrived in late January after being traded from the Los Angeles Clippers.
Griffin had 26 points, nine rebounds and seven assists, and Detroit pulled away in the third quarter to beat the Sacramento Kings 106-90 on Monday night.
"I'm much more settled in now," said Griffin, who has scored 20 or more points in 12 of his 21 games with the Pistons. "The team and the organization has been phenomenal in making me feel as at home as possible. It's happening. It's just a slow process for me."
Ish Smith had 18 points, Reggie Bullock added 17 and Anthony Tolliver scored 12 points behind three 3-pointers - one of three Pistons with a trio of 3s. Andre Drummond had just four points but pulled down 16 rebounds to help Detroit end its three-game losing streak.
The Pistons won on the road for only the 10th time this season and the first time since Jan. 10 - nearly three weeks before acquiring Griffin.
"He's just a really, really good player," Detroit coach Stan Van Gundy said. "Whatever problems we have have not been because of him at all. His attitude has been great, his play has been great. When we get healthy and get the right people around him, it's going to be a good team."
On a night when the Kings' Vince Carter had seven points to move past Patrick Ewing into 22nd place on the NBA's career scoring list, Griffin led Detroit to the lopsided win with another in a string of big games this month.
Griffin scored on a spinning layup, a 3-pointer and a drive from the top of the key to spark a 13-4 run in the third quarter. He later drove around a pair of defenders for a two-handed dunk then added two free throws to put Detroit up 70-61.
It's the seventh time in the last 10 games that Griffin has scored 24 points or more.
"I just tried to attack them on certain spots," Griffin said. "I forced certain shots. Our offense was just pretty good."
Bullock made a pair of 3s in the fourth quarter to extend the Pistons lead to 98-76.
Willie Cauley-Stein scored 20 points for the Kings. De'Aaron Fox added 16 points and four assists while Justin Jackson had 15 points.
"We were a step slow tonight," Sacramento coach Dave Joerger said. "We talked about it this morning that it had a high probability of being a letdown game but it was a tough game for us. It's that type of game we (have to) let roll off of us."
Carter, the 41-year-old former dunk champion, had a thunderous one-handed jam to spark a 9-2 run early in the second quarter then added a 12-foot fadeaway later to put the Kings up 35-33. Carter later made a 3-pointer in the third quarter to pass Ewing.
"On one where we didn't rotate properly," Van Gundy said with a grin. "Vince can give us credit for that and Pat's probably (ticked) at me right now."
TIP-INS
Pistons: Detroit won in Sacramento for the first time since Dec. 13, 2014. . Reggie Jackson continues to make steady progress and could resume playing this week after missing more than two months with a severely sprained right ankle.
Kings: Sacramento missed eight of its first nine shots but still shot 40 percent in the first quarter. ... Bogdan Bogdanovic (sore left hamstring) did not play for the first time since missing the first three games of the season because of a sore ankle.
FRANCHISE LOW
The Kings made only four free throws, tying their franchise record for fewest in one game.
QUOTABLE
"Vince's career has been amazing. He's slowed down a little bit but he's still playing at a pretty damn high level for a guy that's been in the league this long. He's not jumping over buildings now. He's just playing the game on intelligence, toughness and everything else. One of my favorites." - Van Gundy, who coached Carter for two seasons in Orlando.
UP NEXT
Pistons: Play at Phoenix on Tuesday.
Kings: Host Atlanta on Thursday.