Mariners roll past Tigers 6-2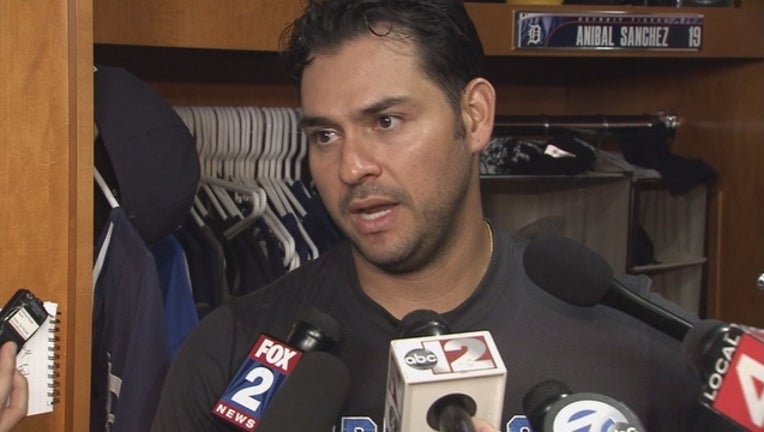 article
SEATTLE (AP) - When Mike Zunino was shuttled off to the minors in the early days of May, the Seattle Mariners catcher was hitting .167, had yet to hit a home run and had just two RBIs in 24 games.
That background makes what Zunino has done at the plate over the past month even more stunning, a surge that continued with two more home runs on Monday night in a 6-2 win over the Detroit Tigers.
Zunino went deep twice, both times two-run shots. They weren't cheap either. The first snapped a 2-all tie in the sixth inning and carried over the bullpens in left field. The second came in the eighth inning, a shot to center field that provided Seattle a bit of cushion.
Since returning from the minors on May 23 with a retooled stance and approach at the plate, Zunino is hitting .338 with nine home runs and 28 RBIs. He's already set a new franchise record for the most RBIs in any month by a catcher.
"To me, it's just trust the routine and trusting the process," Zunino said. "I'm in the cage trying to do the same routine, everything, every day. Trying to be as disciplined as I can in batting practicing, driving the ball the other way, and it's paid off. It's not an easy game. You take at-bats for what they are, and when you get some results, they're nice."
Guillermo Heredia lined a two-run homer in the fifth inning to pull Seattle even at 2-all, and Zunino's shot an inning later gave Seattle the lead. Quickly behind in the count against Alex Wilson (1-4), Zunino worked it to 3-2 and drove a slider out to left field.
His homer in the eighth came on a 1-0 fastball from Francisco Rodriguez.
The trio of homers handed the Tigers their third straight loss and ninth in the last 13 games.
"We couldn't come up with big hits, and they hit home runs," Detroit manager Brad Ausmus said.
While the home runs grabbed the attention, Seattle manager Scott Servais was more pleased with how Zunino handled the pitching staff, especially during a tricky sixth inning. Detroit had the bases loaded with just one out, but James Pazos (2-1) got out of the bases-loaded jam with strikeouts of Mikie Mahtook and Andrew Romine.
Four Seattle relievers combined to hold Detroit to two hits over the final four innings.
"We love the home runs. Believe me, I love them as much as anybody," Servais said. "But taking that next step as far as leading our pitching staff tonight was huge and really came through."
Heredia's homer was his fifth of the season and the only major mistake by starter Anibal Sanchez. Making his first start of the season, Sanchez scattered five hits over five innings. He pitched out of a bases-loaded jam in the second inning but couldn't get through the fifth unscathed.
Sanchez had made 11 appearances as a reliever for Detroit before being sent to Triple-A Toledo and making four starts in the minors.
"Sometimes you need to refresh a lot of things," Sanchez said. "That is what I did in my time in the minor leagues and figure out how I can be successful here."
FINAL START?
Seattle starter Sam Gaviglio struggled with his control, walking four and letting his pitch count climb early, but avoided any big innings. Gaviglio made it through five innings, allowing just a bases-loaded groundout and Ian Kinsler's RBI double. But Gaviglio's spot on the 25-man roster is uncertain with the return of Felix Hernandez and possibly Hisashi Iwakuma to the rotation later this week.
Gaviglio has allowed two earned runs or less in five of his seven starts. But he's finished six innings only twice.
ON THE FARM
Iwakuma and SS Jean Segura both struggled in their rehab outings at Triple-A Tacoma on Monday. Iwakuma lasted just two innings, giving up four runs and four hits. He was supposed to throw 70 to 75 pitches, but was pulled after throwing just 49. Segura, recovering from a high ankle sprain, played five innings at shortstop and was 0 for 3 at the plate. The Mariners hope to get Segura back later this week.
UP NEXT
Tigers: Jordan Zimmermann (5-5) tries for his fourth straight quality start. Zimmermann threw eight innings in his last outing against Arizona, his longest start in nearly a year.
Mariners: Ariel Miranda (6-3) looks to rebound from a loss in his last start when he allowed 10 hits and six runs. The loss snapped a five-game win streak.