Michigan State Rolls Past Miami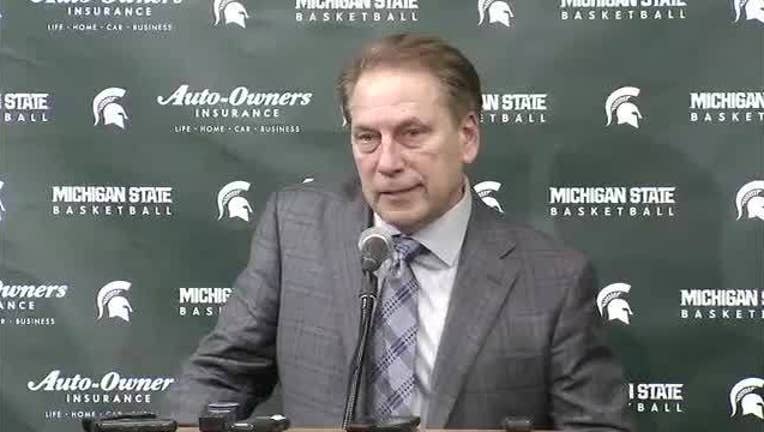 article
TULSA, Okla. (AP) - Michigan State coach Tom Izzo wasn't sure if his talented but inexperienced freshmen were ready to abandon their more comfortable up-tempo ways and play "smash mouth" basketball.
Two of those freshmen showed they could play any way they wanted in their NCAA Tournament debuts, leading the ninth-seeded Spartans (20-14) to an opening-round 78-58 win over No. 8 seed Miami on Friday night.
Freshman forward Nick Ward led the way for Michigan State, scoring 19 points on 8-of-9 shooting, while fellow newcomer Miles Bridges was 8 of 12 from the field and added 18 points in the win.
"I was worried about whether these freshmen would handle the big stage, even though they've been on one, but it's still the NCAA Tournament, and the difference now is it's one-and-done time," Izzo said. "... What a cool thing to watch happen, and I'd like to keep it going a little while."
The win came a year after the Spartans suffered a shocking first-round NCAA Tournament loss as a No. 2 seed, and after they trailed 17-5 early in the game. Michigan State blitzed past the stunned Hurricanes (21-12) after that, using a 20-2 first half run to take control for good and shooting 64 percent (16 of 25) in the second half.
Ward made his first six shots and capped his night with a putback dunk in the closing minutes, and Joshua Langford added 13 points in a win that improved Izzo's record to 47-18 in the NCAA Tournament.
Ja'Quan Newton scored 16 points to lead Miami, which had won at least one tournament game in each of its previous three trips. Davon Reed added 12 points and Bruce Brown 11 for the Hurricanes, who shot just 40.4 percent (21 of 52) and struggled to slow Michigan State's tandem of Ward and Bridges.
"Miles Bridges and Nick Ward basically made every shot they took," Miami coach Jim Larranaga said. "... We just couldn't stop them."
The injury-riddled and youthful Spartans suited up only three players on Friday who saw action in last year's opening-round loss as a No. 2 seed to Middle Tennessee State.
That inexperience showed early in the first half against an experienced Miami team that reached the Sweet 16 last season, one that had won at least one NCAA Tournament game in five of its six previous appearances.
With Brown hitting his first three shots and the Spartans committing six early turnovers, the Hurricanes bolted out to a 17-5 lead in the early minutes of the game and appeared comfortable against a Michigan State team that narrowly earned its 20th straight tournament appearance.
It was all Sparty from there.
Michigan State followed its early stumble by outscoring Miami 33-10 to close out the half, including a 20-2 run at one point, and took a 38-27 halftime lead - one it only added to in the second half.
"When we feed off each of each other, we're hard to beat," Ward said.
BIG PICTURE
Michigan State: The Spartans entered Friday having lost three of their last four games, but after the slow start, they looked like their usual comfortable selves in the postseason. Michigan State's NCAA Tournament appearance streak is the third-longest active in the country, trailing only Kansas and Duke.
Miami: The Hurricanes also entered the game with losses in three of their last four games, but their resume included impressive wins against the likes of Atlantic Coast Conference foes North Carolina, Duke and Virginia. That experience wasn't enough to slow the Spartans once they took control midway through the first half, with Miami being outrebounded 36-23 and allowing 17 second-chance points by Michigan State.
TIP-INS
Michigan State has won 20 or more games in 12 of the last 13 seasons, and it continues a streak of having never lost its opening-round NCAA Tournament game in back-to-back years. That comes in 31 all-time NCAA appearances for the Spartans, who are 24-7 all-time in their first game of the tournament.
UP NEXT
The Spartans advance to face top-seeded Kansas on Sunday.