Michigan State still No. 2 in AP poll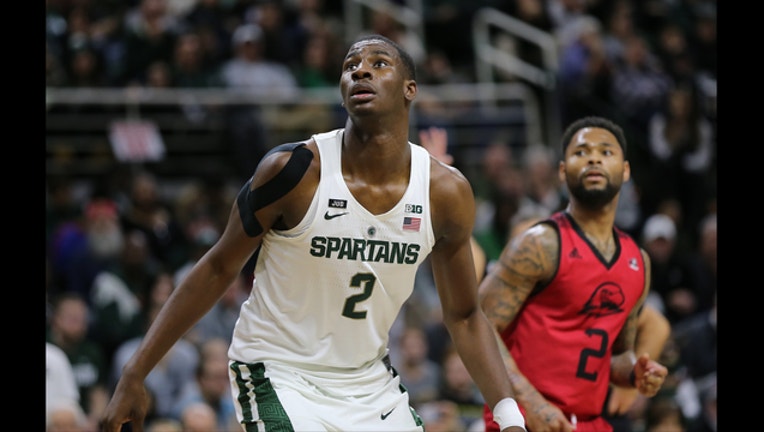 TEMPE, Ariz. (AP) - Villanova remains No. 1 in the AP Top 25 for the second straight week and Arizona State moves up two spots to No. 3 after Wichita State dropped out of the top 10.
The Wildcats (11-0) received 45 of 65 first-place votes from a media panel in the poll released on Monday. Michigan State (10-1) stayed at No. 2 and received 15 first-place votes, with Arizona State receiving the final five No. 1 votes.
The Sun Devils are 10-0 for the first time and have matched their highest ranking as a program. Duke fell a spot to No. 4, followed by North Carolina.
Wichita State dropped eight spots to No. 11 following a 91-83 loss to Oklahoma. The Sooners, led by dynamic freshman Trae Young, moved into the poll at No. 17.