Nats Hit Walk-Off; Tigers' Skid Hits Seven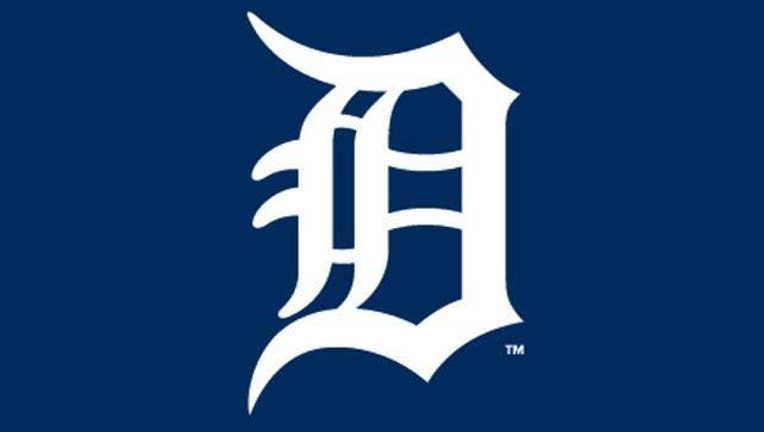 article
WASHINGTON (AP) - One moment, Bryce Harper was getting ejected from the dugout. The next, teammate Clint Robinson was hitting a game-ending homer.
And seconds after that, Harper was rushing onto the field — to join the rest of the Washington Nationals in celebrating a dramatic 5-4 victory over the Detroit Tigers, yes, but also to scream what he acknowledged were "a couple choice words" at the umpire who tossed him in ninth inning Monday night.
Told that TV cameras captured him cursing in the direction of umpire Brian Knight after Robinson's one-out drive off Mark Lowe, Harper replied: "Absolutely. I was pretty upset. ... So let him hear what I have to say — and let him hear it again. And, you know, so what?"
Asked whether he expects to be fined, Harper said: "If I do, I do. I'll pay it. Maybe he'll get fined, too. So we'll see."
Harper was ejected after Danny Espinosa struck out looking. According to Harper and manager Dusty Baker, several members of the Nationals were complaining about that call.
"I think everybody was up on the steps and preaching about what they thought was going on," Harper said. "And (Knight) picked me and said, 'See you later.'"
Said Baker: "I guess you can't kick everybody out on the team, because a lot of guys were hollering about it."
As for having the reigning NL MVP removed from a tied game in the ninth inning, Baker said: "He's an emotional young man, like most of us on the field out there. You certainly don't like him to get tossed, but every once in a while, you've got to blow off some steam or else you go crazy."
Baker went out to argue with Knight after the ejection. After the game, Baker said the umpire told him he had considered kicking out Harper earlier in the evening.
Once play resumed, Robinson connected with the second pitch he saw from Lowe (1-2). Oddly enough, Robinson did not realize what was at stake: He lost track of the inning and was sure it was the eighth, not the ninth.
"Rounding first, I thought it was a go-ahead homer," Robinson said, shrugging his shoulders. "Thinking it was the eighth inning probably had a little bit of a calming effect on me, maybe, going to the plate. Thinking it's just the eighth inning — just another pinch-hit at-bat, no big deal."
Not until he touched third base and turned for home — where Harper and others were waiting for him — did Robinson figure out what had happened, that he had ended Washington's four-game losing streak and extended Detroit's skid to seven.
"Knowing it was a walk-off homer made it that much sweeter," he said.
Shawn Kelley (1-0) got the victory with one pitch of work, retiring the only batter he faced in the ninth on an infield popup.
"Everything's not going our way," said Tigers outfielder J.D. Martinez, whose team blew a 4-1 lead. "It'll change."
Washington ace Stephen Strasburg got a no-decision on an evening when news emerged that he was going to skip his first chance at free agency, instead agreeing to a deal that will pay him $175 million from 2017-23.
Martinez and Nick Castellanos each hit a two-run homer off Strasburg, who was saluted with a standing ovation when he was pulled after walking the leadoff batter in the eighth — presumably because folks in the announced crowd of 27,153 had heard word of his new contract.
This was not the fully dominant Strasburg who was 5-0 with a 2.36 ERA in 2016 entering Monday. He was merely terrific for stretches — striking out 11, including six of seven batters in one stretch — and otherwise only OK, allowing six hits.
Afterward, he deflected questions about his new contract.
Said Robinson: "It's really big for us to have 'Stras' on our side the whole way."
TRAINER'S ROOM
Tigers: OF Cameron Maybin (15-day DL) felt soreness in his right shoulder after playing center field at Triple-A Toledo on Saturday. He played as a designated hitter on Sunday and Monday.
UP NEXT
A couple of first-round picks in the 2011 amateur draft face off Tuesday, when Nationals RHP Joe Ross (3-1, 1.23 ERA) goes against Tigers RHP Michael Fulmer (1-1, 6.30 ERA).