Not much at stake for this year's Lions-Packers finale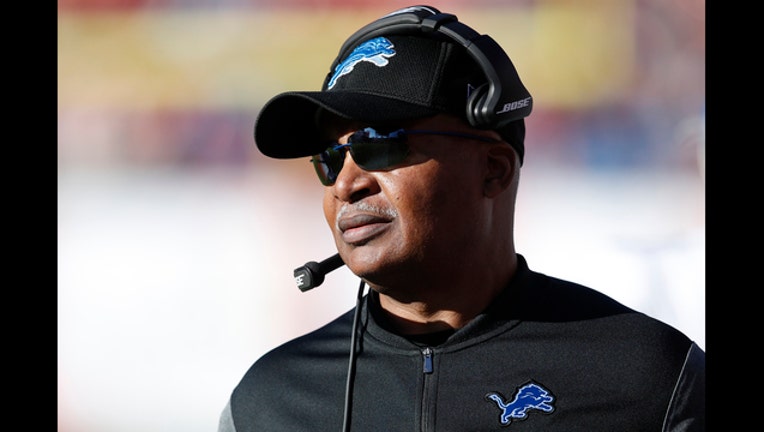 article
Twice in the past three seasons, this was a de facto NFC North title game.
Now, the Detroit Lions and Green Bay Packers are already out of the playoff race.
So much for another big showdown in the regular-season finale.
For both the Lions and Packers, the offseason begins the moment Sunday's game ends in Detroit. Both teams showed promise at times in 2017, but an injury to Aaron Rodgers derailed Green Bay, and the Lions stumbled down the stretch for a second straight season. When these old rivals meet this weekend, there won't be much left to play for.
"Obviously this is new territory for us - at least for me and the majority of guys on this team," Green Bay linebacker Clay Matthews said. "For the first time, we're not playing for a postseason spot."
The Packers (7-8) have fallen short of the playoffs for the first time since 2008, a year before Matthews was drafted.
Detroit (8-7) won't be in the postseason either, and the big question now is whether the Lions will stick with coach Jim Caldwell for another year. Detroit made the playoffs last season, but lost its final three regular-season games and its postseason opener.
This season, the Lions were in decent shape at 6-4 before consecutive losses against Minnesota and Baltimore left them playing catch-up.
Detroit is now out of contention for a playoff spot following a bad loss at Cincinnati last weekend.
"It's different. I've never been in this situation before so I don't know how to feel," said Lions receiver Marvin Jones, who made the playoffs each of his four previous healthy seasons in the NFL.
Last season, the Packers and Lions both made the playoffs and Green Bay won at Detroit in Week 17 to take the division title. The teams both made the postseason in 2014 as well, and the Packers held off the Lions at Lambeau Field in the regular-season finale to win the NFC North.
There's nothing like that at stake this week, but here are a few things to watch when Detroit hosts Green Bay:
PLAYING FOR PRIDE
Both teams appear to be treating this like a normal game. Rodgers has been shut down for the season, but there's no indication this will turn into a parade of backups.
"It's important to play to win. To me, this isn't the preseason," Packers coach Mike McCarthy said. "I think it would be the wrong message to send to the locker room, and it's a terrible message to send to your fans. People are electing to go to Ford Field to see the Green Bay Packers play the Lions, so we're going there to win. If our players are healthy, I expect them to play and I expect them to play to win."
PASSING STATS
The Lions have their share of problems, but the passing game isn't the main reason they're missing the playoffs.
Matthew Stafford has seven consecutive seasons with at least 4,000 yards passing, and Jones has surpassed 1,000 yards receiving for the first time in his career.
"I did what I set out to do, but at the same time, I play the game to help my team to make it as far as we can," Jones said. "Everybody is disappointed and feels like we had a team to go to the playoffs, but it didn't happen."
RARE OPPORTUNITY
The Lions haven't swept Green Bay since the 1991 season, but they have a chance to accomplish that after beating the Packers on the road 30-17 in early November.
INJURY ISSUES
Green Bay has been hurt by injuries to its receiving group. Davante Adams (concussion) didn't play in last weekend's loss to Minnesota, and Jordy Nelson went down with a shoulder injury in that game.
Matthews (hamstring) also missed that game.
Detroit has had to deal with injuries on its offensive line: Travis Swanson (concussion), T.J. Lang (foot) and Rick Wagner (ankle) were inactive against Cincinnati.
UPS AND DOWNS
Brett Hundley, who has been Green Bay's replacement for the injured Rodgers, went 17 of 40 and threw two interceptions against Minnesota. That was a step back after he'd thrown six touchdown passes with only one interception over his previous three appearances.