Patricia, Wilks endure tough first seasons as head coaches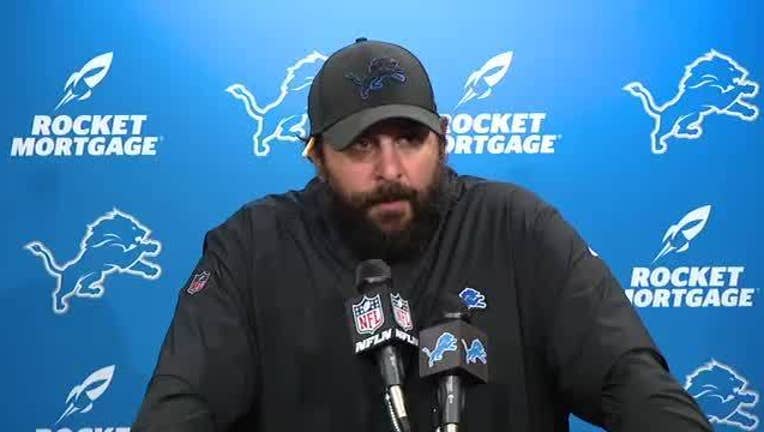 article
GLENDALE, Ariz. (AP) - Two first-year head coaches will be on the sidelines when the Detroit Lions meet the Arizona Cardinals on Sunday, and both have had a rough season.
"Yeah, your first year you're going to have struggles," Detroit defensive tackle Ricky Jean Francois said. "If you don't, you lucked up."
Most of the luck for these teams has been bad.
Matt Patricia's Lions (4-8) have lost five out of six. Steve Wilks' Cardinals (3-9), though, are coming off the best performance of what's been a miserable season, a surprising 20-17 victory over the Packers in Green Bay.
But the Cardinals have been decimated by injuries. When left tackle D.J. Humphries and wide receiver Christian Kirk went down this week, that left 14 Arizona players on injured reserve, six of them offensive linemen.
"We've got guys who weren't on the team a week ago that are out there starting and playing," said receiver Larry Fitzgerald, in his 15th season with the Cardinals. "We're not making excuses. We're paid to do a job. Whoever is lined up, doesn't matter where they're from, what their number is, whoever those 11 are on the field, we're going to do our best."
The Lions, who also don't have a lot to play for as far as the standings go, echoed that theme.
"It's all about confidence," defensive tackle Damon "Snacks" Harrison said. "If a guy can gain some confidence from some wins, it's hard to gain confidence when you're losing. Just stay in it and be able to go into the offseason on a good note."
Detroit is 0-3 against the NFC West this season and has lost eight in a row at Arizona. Here are some things to consider when the Cardinals host the Lions:
WHO ARE THOSE GUYS
Only one player from the offensive line remains for Arizona, rookie center Mason Cole. And he became a starter only because A.Q. Shipley blew out his knee in preseason.
Cole is one of three rookies who will start on the O-line for the Cardinals. The others are seventh-round draft pick Korey Cunningham at left tackle, and left guard Colby Gossett, an undrafted free agent who made his NFL debut against the Packers. Oday Aboushi, signed on Oct. 23, is the right guard. Will Holden, who was with the Cardinals a year ago but released in training camp, re-signed last week and will start at right tackle.
"We can't worry about what we don't have this time of the year," Wilks said. "We've just got to go out and execute."
NO KERRYON
Detroit's rookie running back Kerryon Johnson showed what he is capable of before he hurt his knee last month in a win over Carolina. He averaged 5.4 yards per carry, totaling 641 yards with three scores and caught 32 passes for 213 yards and a touchdown. Johnson didn't practice all week, though, and was ruled out for the game on Friday.
It's his third straight missed game.
JOHNSON & EDMONDS
David Johnson, like most of the Arizona offense, isn't having a great year, but his understudy, rookie Chase Edmonds, had something of a breakout game against the Packers.
Edmonds, a fourth-round pick out of Fordham, gained 53 yards on just five carries, including touchdown runs of 6 and 8 yards. Johnson was productive, too, with 69 yards, but needed 20 carries. Overall, the Cardinals rushed for a season-best 182 yards.
Patricia expects to see both backs in the game at times.
"They have a lot of good players, a lot of skill players that can step in, and they've shown other packages like when the two backs are out there," he said.
STAFFORD'S STRUGGLES
Turnovers late in the game plagued Matthew Stafford in Detroit's last two losses, to Chicago and the Los Angeles Rams, both at home. He threw two interceptions against the Bears and fumbled away the ball against the Rams.
But his struggles aren't solely his fault as his receiving corps has been hit hard by injuries.
Stafford has a fierce defender in Patricia.
"Let's not lose the fact that I don't think anyone's out there trying not to win," Patricia said. "I think everybody's out there really trying to work really hard to go help this team win, and he's certainly at the top of that category."
ONE MORE
Fitzgerald needs one catch to pass Jerry Rice for most receptions for one team in NFL history.
He only had three catches last week, but one was a sliding grab of a 32-yard pass from Josh Rosen on a third-and-23 play. Arizona went on to kick the winning field goal.