Royals Top Tigers 8-6 as Perez Has Five RBIs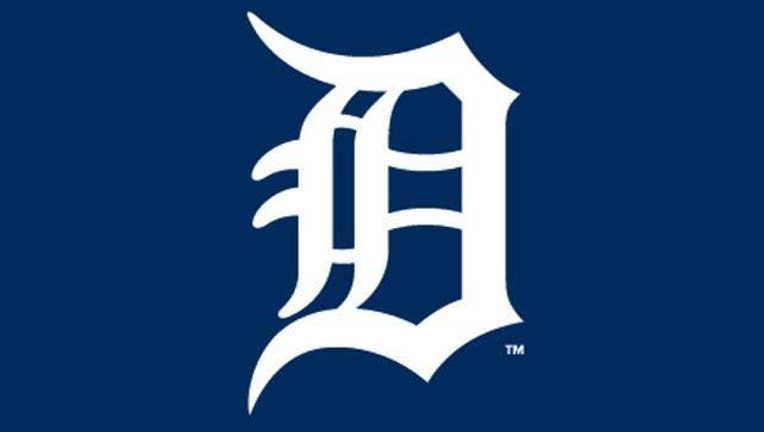 article
KANSAS CITY, Mo. (AP) - The first question posed to Royals manager Ned Yost after an 8-6 victory over the Detroit Tigers on Tuesday night had to do with the continued struggles of high-priced, late-inning reliever Joakim Soria.
Yost responded by praising Salvador Perez, who hit a three-run homer and had a career-high five RBIs, and the performance of Yordano Ventura, who twice escaped bases-loaded jams in five shaky innings.
Eventually, Yost conceded that Soria has "started off a little slow."
The rest of the Royals have made up for it.
"We're going to play hard until the last out," said Perez, who had a two-out, two-run double in the third before his two-out shot in the fifth gave Kansas City an 8-2 lead. "We're always going to play hard."
Especially after the Tigers cut their deficit in half on Jarrod Saltalamacchia's homer off Danny Duffy in the seventh inning — his third straight game going deep. Detroit then loaded the bases with one out against Soria in the eighth, only for Kelvin Herrera to retire Miguel Cabrera and J.D. Martinez around a hit batter to limit the damage.
Wade Davis breezed through the ninth inning for his sixth save.
Alcides Escobar drove in a pair of runs and Jarrod Dyson returned from the disabled list to add an RBI single in support of Ventura (1-0), who allowed two runs on six hits in five innings.
"They are a very aggressive team. They like to swing at the first pitch," said the Tigers' Blaine Hardy, who served up Perez's homer. "They make you change up your game plan a little bit."
Cabrera had a pair of RBIs for Detroit, but he also struck out in his other four at-bats.
It was the first matchup between teams expected to battle all season for the AL Central, and for a while it appeared Round 1 would be a rout. The Royals scored three times in the second, stringing together hits and walks in trademark fashion, and tacked on two more runs when Perez laced his double down the left-field line.
Meanwhile, the Tigers did little to help out Shane Greene (1-1), who allowed seven runs in 4 1-3 innings.
The Royals scored their first run when Dyson singled to left in the second, but Kendrys Morales should have been out at the plate — the throw from Justin Upton easily beat him. The only problem was Saltalamacchia whiffed on a one-hopper, allowing Morales to chug right past him for the run.
The Tigers' offense was almost as bad as their defense, stranding 12 runners on base.
Cabrera and Martinez were baffled by Ventura with the bases loaded in the third. Then, when they seemed to get something going in the fifth, Mike Aviles slapped a routine flyball to right field to leave three more on base.
Luke Hochevar and the rest of Kansas City's bullpen struggled through the final four, helping Ventura earn his first win of the season and improve to 5-0 in six career starts against Detroit.
"We're fighting back, but we're not quite getting it," Saltalamacchia said. "At the same time, we're not quitting."
TRAINER'S ROOM
Dyson started in RF for Kansas City hours after being reinstated from the DL. The speedster had been rehabbing at Triple-A Omaha after straining his oblique in the first game of spring training.
OTHER MOVES
The Royals put RHP Dillon Gee on the paternity list after his wife gave birth to a daughter, Charlotte, on Monday. They also optioned RF Reymond Fuentes to Omaha and recalled RHP Miguel Almonte from the same club, while the Tigers brought Hardy off the DL and designated RHP Logan Kensing for assignment.
STATS AND STREAKS
Morales had two singles, a walk and was hit by a pitch. He's reached base in nine consecutive at-bats against Detroit dating to last season. ... The Royals' Eric Hosmer had a double in the fifth, extending his on-base streak to 21 games. ... Cabrera's double gave him 1,451, tying Jim Rice for 61st in major league history.
UP NEXT
Tigers RHP Jordan Zimmermann (2-0, 0.00 ERA) and Royals RHP Ian Kennedy (2-0, 0.66) meet in a matchup of free agent pitchers who have lived up to expectations so far. Zimmermann has thrown 13 scoreless innings in two starts while Kennedy has allowed one run in 13 2-3 innings.