Tigers fall 6-3 to the Red Sox on Opening Day, Cabrera singles run in
DETROIT (FOX 2) - In the Detroit Tigers season opener at Comerica Park, Miguel Cabrera's final Opening Day, the Boston Red Sox came out victorious thanks to a four-run 6th inning.
The Red Sox beat the Tigers 6-3 at Comerica Park on Wednesday, sending disappointed fans leaving the stands earlier than many had hoped.
In his final Opening Day in the league, future Hall of Famer Miguel Cabrera gave fans reason to celebrate with an RBI single in the bottom of the 3rd to the give the Tigers a 3-2 lead.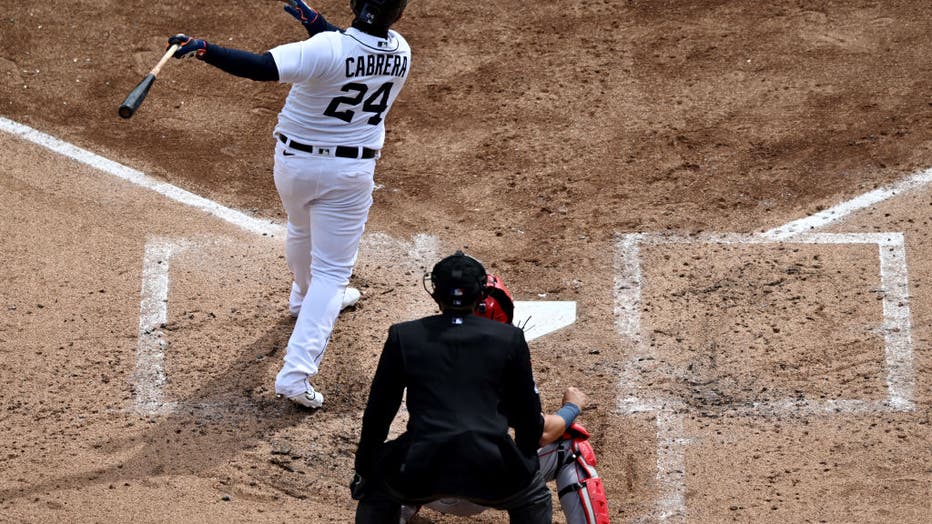 DETROIT, MI - APRIL 06: Miguel Cabrera #24 of the Detroit Tigers hits a RBI single in the third inning during the game between the Boston Red Sox and the Detroit Tigers at Comerica Park on Thursday, April 6, 2023 in Detroit, Michigan. (Photo by Carl
They held the lead throughout much of the afternoon until the bottom of the 6th when the Red Sox hitters rattled Spencer Turnbull, giving the Sox a 6-3 win, which they ultimately held through the end of the game.
The loss came in front of a packed Comerica Park as the Tigers announced 44,650 tickets were sold for the game - which was started by first pitches thrown by legends in the Detroit sports world including Calvin Johnson, Ben Wallace, and Cabrera.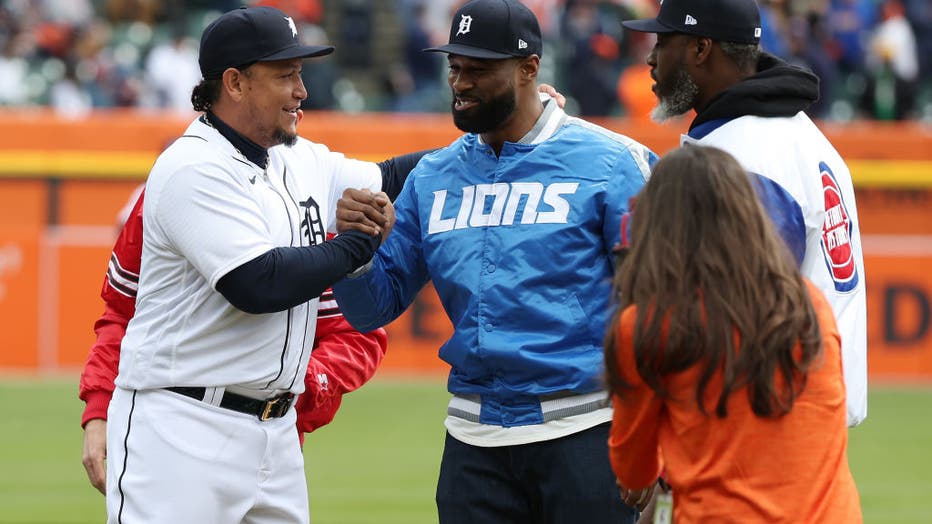 DETROIT, MICHIGAN - APRIL 06: Miguel Cabrera #24 of the Detroit Tigers talks to former Detroit Lion Calvin Johnson and former Detroit Pistons Ben Wallace after they threw out the first pitch prior to playing the Boston Red Sox during opening day at C