Metro Detroit weather: Cool and cloudy Wednesday
DETROIT (FOX 2) - A crisp start and cool day lie ahead of us on Wednesday.
Some sun early is followed by mostly cloudy skies this afternoon with nothing more than a stray shower possible.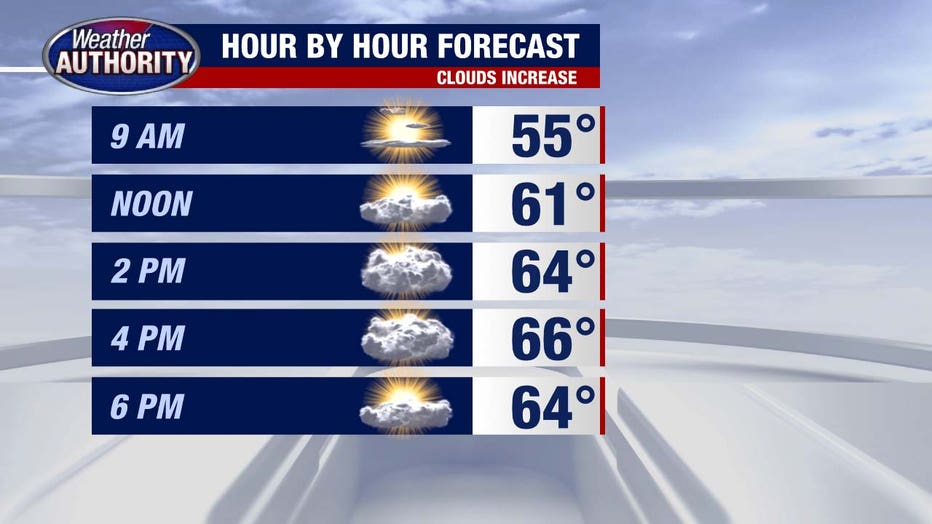 Skies clear back out overnight allowing a bit of fog to develop in spots, otherwise beautifully quiet weather wins out to finish the week as high pressure builds. 
The week rounds out by climbing to the low 70s.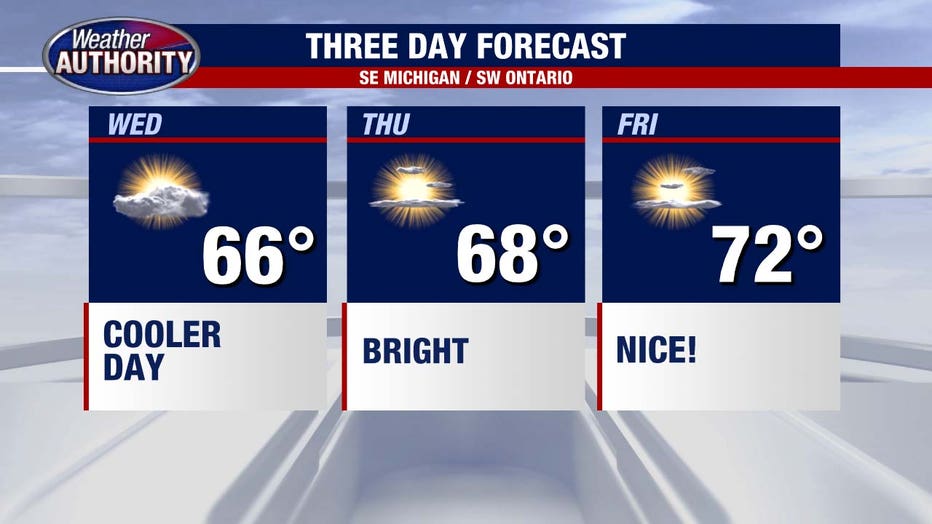 The weekend starts dry but the chance for showers returns Sunday, with temperatures staying in the mid-70s through the weekend and into next week.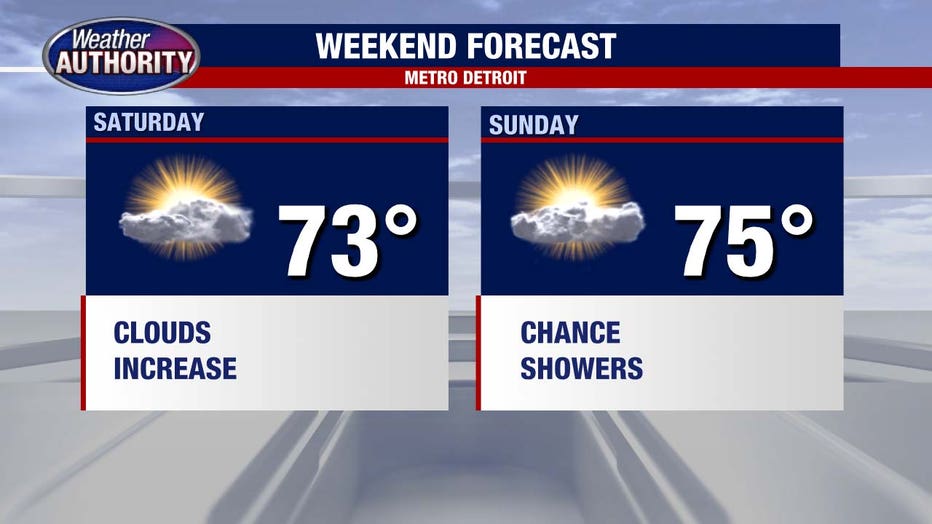 Temps stay comfortable, though below average, for the next several days.