Biden endorses FTC's plan to eliminate hidden fees: 'They sure matter to working folks'
WASHINGTON (AP) - President Joe Biden on Wednesday announced a proposed rule by the Federal Trade Commission to ban any hidden and bogus junk fees, which can mask the total cost of concert tickets, hotel rooms and utility bills.
Biden has made the removal of these fees a priority of his administration. The Democrat's effort has led to a legislative push and a spate of initiatives aimed at helping consumers. Administration officials have said these additional costs can inflate prices and waste people's time.
"These junk fees may not matter to the wealthy, but they sure matter to working folks in homes like the one I grew up in," Biden said in remarks at the White House Rose Garden.
RELATED: Costco allegedly shares private customer info with Meta: lawsuit
The president added that junk fees also make it "harder for honest businesses who are trying to do the right thing." He noted that the crackdown is part of a broader effort that has included cooperation between the government and companies including Airbnb, Live Nation, Ticketmaster and SeatGeek.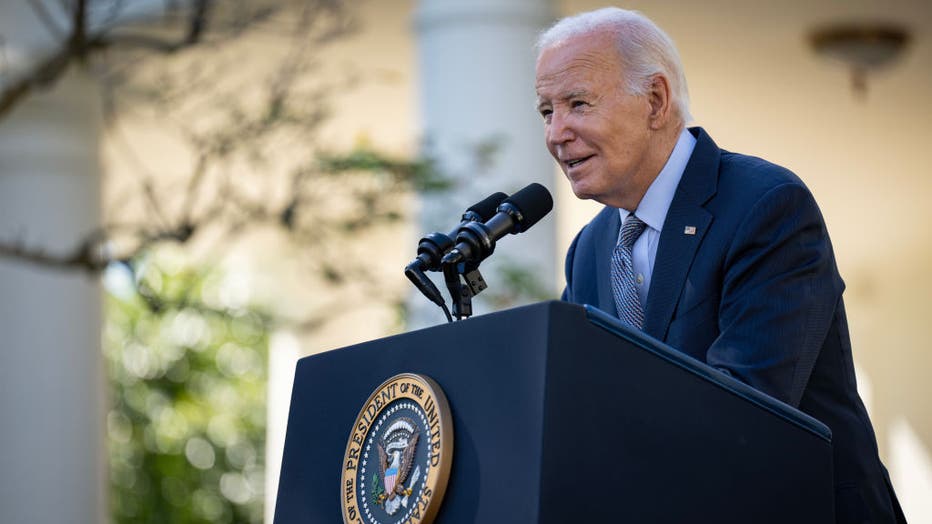 WASHINGTON, DC - OCTOBER 11: U.S. President Joe Biden delivers remarks on new efforts to crack down on hidden junk fees in the Rose Garden of the White House October 11, 2023 in Washington, DC. The Federal Trade Commission (FTC) is proposing a new ru
The FTC proposal is being coupled with the Consumer Financial Protection Bureau announcing that it will block large banks from charging junk fees to provide basic customer services such as checking account balances.
Lael Brainard, director of the White House National Economic Council, said research indicates that hidden fees can cause consumers to pay as much as 20% more than had they known the total cost upfront and comparison shopped.
The FTC estimates that consumers waste 50 million hours each year searching for the total price for tickets and lodging. The time saved in those two categories because of the rule would be equivalent to about $1 billion annually.
"The proposed rule would prohibit corporations from running up the bills with hidden and bogus fees, requiring honest pricing and spurring firms to compete on honesty rather than deception," FTC Chair Lina Khan said on a call with reporters. "Violators will be subject to civil penalties and be required to pay back Americans that they tricked."
RELATED: US automakers lay off hundreds more workers as UAW strike's ripple effects grow
But some business groups are skeptical that people will realize savings.
After Biden discussed junk fees at a February meeting with aides, the U.S. Chamber of Commerce issued a statement that the "Washington-knows-best approach" would lead to fewer choices for consumers and make the economy less competitive.
Following the president's speech on Wednesday, Bob Pinnegar, CEO of the National Apartment Association, suggested that the proposed FTC rule could increase the cost of rental housing.
"Policymakers must understand that layering additional regulations will heavily impact housing operations and harm the affordability and availability of rental housing, ultimately hurting the very individuals they seek to protect," Pinnegar said.