Virginia man wins lottery with 2 Powerball tickets in same drawing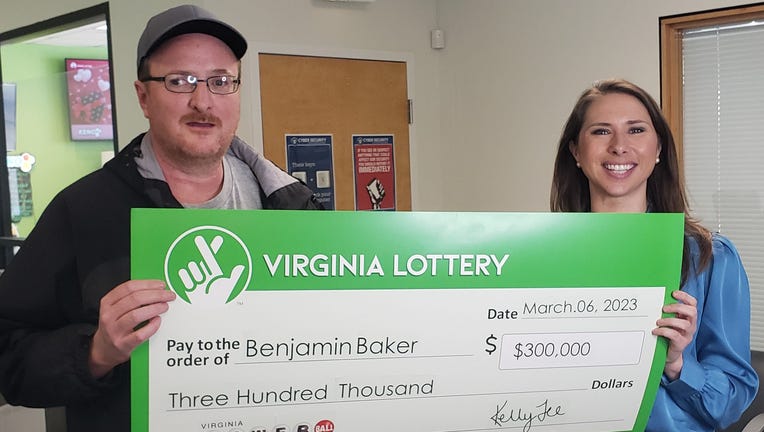 article
COVINGTON, Va. - Winning the lottery once will be lucky enough for one person, but winning the lottery twice in the same drawing has one Virginia man living on cloud nine. 
Ben Baker of Covington, Virginia, won $300,000 after buying 10 Powerball tickets on March 4. 
Two of those tickets each matched four of the winning numbers plus the Powerball numbers. 
Normally, the winning tickets will yield a $50,000 prize each. However, Baker spent an extra dollar on the tickets for Power Play. 
RELATED: Study shows what $100K is actually worth in the largest U.S. cities
That tripled his winnings.  
"I was really lucky!" Baker said in a news release. 
Baker said he wants to use his earnings for home improvement and save the rest. 
This story was reported from Los Angeles.