Celebrate Free Comic Book Day at Green Brain Comics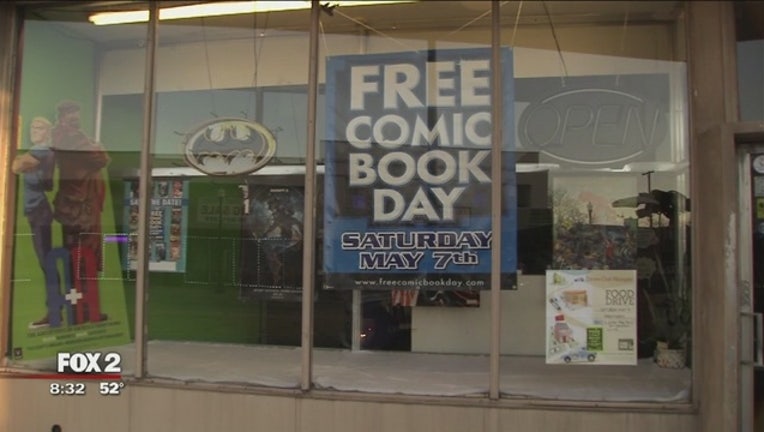 article
DEARBORN, Mich. (WJBK) - Saturday, May 7 is Free Comic Book Day. You can be a part of the big event at one of metro Detroit's finest comic shops, Green Brain Comics. Green Brain Comics has almost 50 different titles available to choose from, in a multitude of genres, styles, and reading levels.
Free Comic Book Day happens on Saturday, May 7th from 10am to 6pm at Green Brain Comics which is located at 13936 Michigan Avenue in East Downtown Dearborn. For more info, go to www.greenbrain.biz.
For a list of other participating stores, visit www.freecomicbookday.com.