Farm to Table block party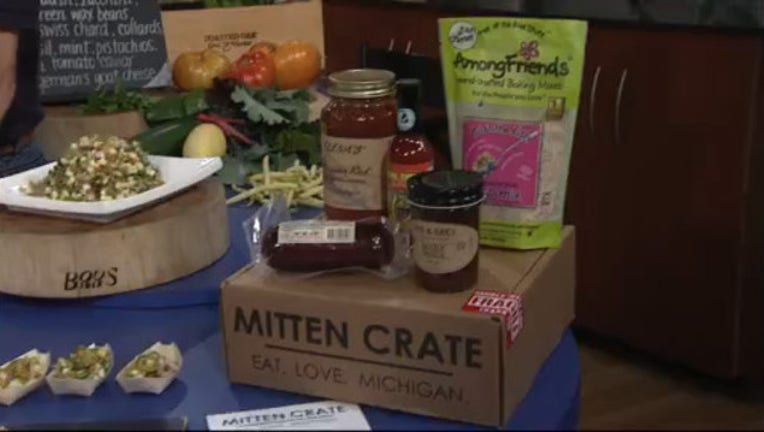 article
The Community House (TCH) in Birmingham is hosting its third annual Farm to Table Block Party Food Fest September 12, from 4 p.m. to 8p.m.

The outdoor event will take place on the streets surrounding The Community House on 380 South Bates Street in Birmingham.

Farm to Table will feature delectable tastings from chefs representing well-known area restaurants and caterers from Oakland and Wayne counties who will exclusively use Michigan grown ingredients in their food tastings.

Participating restaurants and caterers to date include: The Rugby Grill at The Townsend, Forest Grill, Peabody's, Toasted Oak Grill, Cacao Tree Café, The Clean Plate, Detroit Seafood Partners, Dorsey Culinary Academy and Lafayette Market & Café.

Tickets can be purchased in advance by visiting The Community House website,  www.tchserves.org/community-events/ or by calling 248-644-5832.  

Novi Harvest Salad
Recipe: Toasted Oak in Novi

Ingredients
EVO  2 1/2 Cups
Lemon Squash  1/2 cup
Zucchini  1/2 cup
Yellow Squash  1/2 cup
Chopped Garlic  1/4 cup
Green & Yellow Wax Beans  1/2 cup
Heirloom Tomatoes  1 cup
Collard Greens  1/2 cup
Kale  1/2 cup
Beet Greens  1/2 cup
Grilled Red Onions  1/2 cup
Gypsy Peppers  1/2 cup
Capers  1/2 cup
Roasted Pinenuts  1 cup
Mint  1/4 cup
Chopped Basil  1/2 cup

Zingerman's Fresh Goat Cheese (rolled in pistachios)


Method:
Heat a large rondeaux over high heat.
Add EVO & saute the veggies in batches:  1 eggplant, zucchini, onion.
Next saute garlic, pepper, tomato together.
Cook veggies until they are lightly carmalized, seasoning them only after they have been taken out of pan to cool.
Place in bowl and mix with all the other ingredients.
Adjust seasoning as needed.