Free Popcorn Tuesdays returns to MJR Digital Cinemas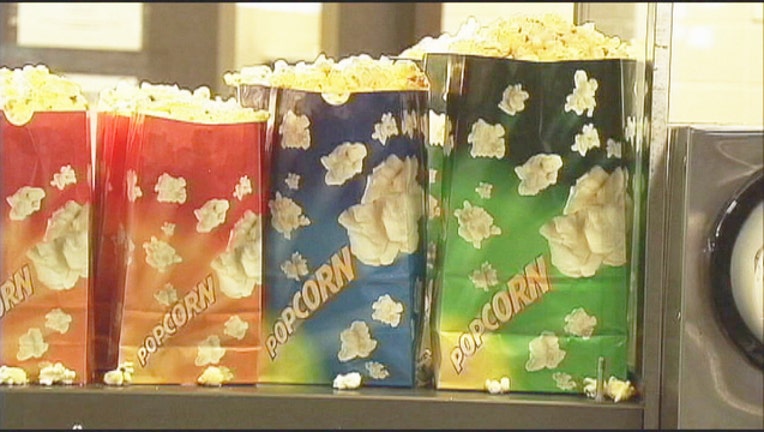 (WJBK) - MJR Digital Cinemas is bringing back its Free Popcorn Tuesdays for the eighth summer in a row. All popcorn -- in all sizes -- will be free every Tuesday on the dates stated below. One free refill is also included on the same day.
Also note, you must buy a movie ticket to get the deal. All nine MJR theatres are participating.
Free Popcorn Tuesdays start next week on July 19, and go until Tuesday, August 23.
MJR is a locally-owned theatre chain, headquartered in Bloomfield Hills. More than 700 people are employed at its nine theatres across metro Detroit. You can check out movie times and find a theatre location near you at www.mjrtheatres.com. A full list of theatres is also listed below.
TROY GRAND DIGITAL CINEMA  16
100 E. Maple Rd.
Troy MI 48083
248-498-2100
BRIGHTON TOWNE SQUARE DIGITAL CINEMA  20
8200 Murphy Dr.                                                 
Brighton, MI 48116                                                      
810-227-4700     
      
CHESTERFIELD CROSSING DIGITAL CINEMA  16
50675 Gratiot Ave.
Chesterfield, MI 48051
586-598-2500
WATERFORD DIGITAL CINEMA  16
7501 Highland Rd.
Waterford, MI 48327
248-666-7900
WESTLAND GRAND DIGITAL CINEMA  16
6800 N. Wayne Rd.
Westland, MI 48185
734-298-2657
MARKETPLACE STERLING HEIGHTS
DIGITAL CINEMA • 20
35400 Van Dyke
Sterling Heights, MI 48312
586-264-1514
PARTRIDGE CREEK DIGITAL CINEMA • 14
17400 Hall Rd.
Clinton Twp., MI 48038
586-263-0084
SOUTHGATE DIGITAL CINEMA • 20
15651 Trenton Rd.
Southgate, MI 48195
734-284-FILM (3456)
ADRIAN DIGITAL CINEMA • 10
3150 N. Adrian Hwy. 
Adrian, MI 49221 
517-265-3055