Mother helping girls pursue creative art after her daughter's death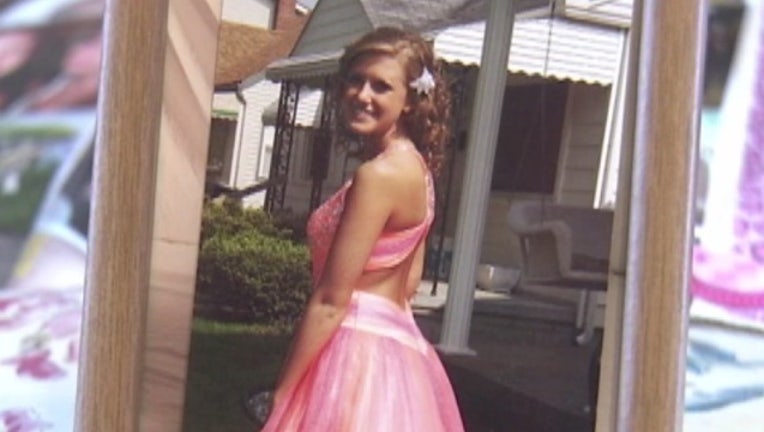 article
(WJBK) - Jennifer Ashley Garbovan was Sandy Garbovan's world. Sandy's little girl was destined for big things - but life doesn't always turn out the way we plan.
"She was the high school girl that I think every girl would love to be," Sandy says of her daughter. "She was a cheerleader and she was quite popular with her friends. Very smart." Very smart, indeed, and with a beautiful voice. Jennifer started singing when she was just 5 years old and eventually blossomed into a talented performer.
But soon after her graduation from Southgate Anderson High School, Jennifer's mom says she began hanging out with the wrong crowd and began making poor decisions. Eventually, she started experimenting with drugs.
"All of those circumstances led her to be in the wrong place at the wrong time when the accident occurred," Sandy says. It happened on a quiet September afternoon in 2014 when Jennifer was just 21.
"I got a text from her boyfriend that said, 'Bad accident, come to the hospital,'" Sandy remembers. Jennifer had been a passenger in a car that slammed into a utility pole in Detroit.
"The doctors and a whole team of people actually came in, it must have been about 10 of them, and they said they had done everything they could and that she was gone," Sandy says. She was then given a chance to see her little girl one last time. "I just told her how much I loved her and I just kissed her over and over again, and I said goodbye."
Several weeks after Jennifer's death, her mother decided she was going to do whatever she could to keep her daughter's memory alive. She created a 501(c)(3) to help young girls stay on the right path.
"I used to always say, 'Jen, you're going to be an amazing woman someday.' I just knew that she was going to grow up and do amazing things because, really, she was just so charismatic and just so smart. So, I thought, that's a great name for it," she says. She named her nonprofit An Amazing Woman Foundation.
The mission is to provide assistance to girls between the ages of 10 and 18 so they can pursue their love of the arts.
"Whether that's dance classes or voice classes, writing, painting - whatever their artform is, I want to be able to provide some assistance for them to pursue that because I don't think money should be a barrier," Sandy says.
The first fundraiser for An Amazing Woman Foundation grossed $12,500. They are accepting applications right now and hope to award the first scholarships in September. You can find out how to apply at www.anamazingwomanfoundation.org.