Pet safety during firework season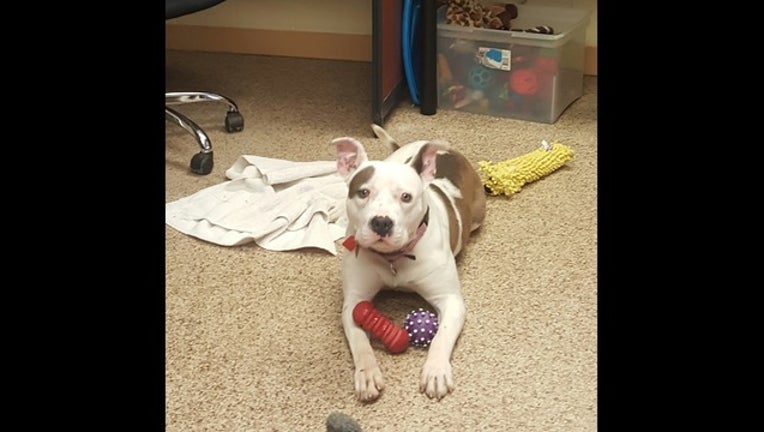 (WJBK) - Once the firework season begins, many lost and frightened cats and dogs end up in shelters. Most dogs and cats are fearful of the loud cracking noises and feel the need to keeping running away from the sounds.
But there are steps you can take to protect your pets. Corinne Martin from the Grosse Pointe Animal Adoption Society offers this advice: Keep your cat is indoors and not allowed outdoors. Go outdoors with your dog every time and keep on a leash, even in a fully fenced yard. Put identification on your dog's collar even if it's handwritten with a marker or pen. If you have outdoor dogs, provide a shelter for them to feel safe and be sure they are secure from breaking away. Use any type of sound in the house to distract (radio, TV, fans). If your pet is lost: Contact all local shelters in the area.  Dogs will keep running when they hear fireworks and can often travel quite a distance. This week's adoptable pet is an American Bulldog mix named Hazel. For more information about Hazel and the other adoptable pets contact the Grosse Pointe Animal Adoption Society at: www.GPAAS.ORG. Or call (313) 884-1551. The shelter is located at 20048 Harper Ave, Harper Woods, 48225. Hours are Monday-Friday 10am-3pm.