TBT: American or Lafayette Coney Island?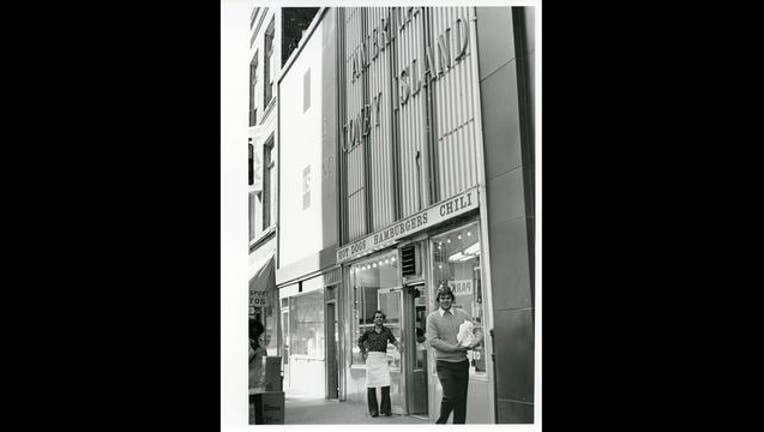 article
American or Lafayette -- you can't go wrong with a coney from one of the original locations.
For almost a century, the two Coney Islands have been staples in downtown Detroit. It started when Gust Keros opened American Coney Island in 1917. Gust brought is brother from Greece to help with the business until a few years later. That's when his brother wanted his own restaurant and opened Lafayette Coney Island.
Both restaurants are still popular to this day and were in 1970 when the above picture was taken.
Since that day, the dispute has reigned: who's got the best coney?
The friendly rivalry and debate is a hot topic around both restaurants. Either way, there's only one way to make a true Coney dog: with made-in-Michigan products.
FOX 2 thanks our partners at the Detroit Historical Society for this and all of our Throwback Thursdays.