TBT: Fireworks over the Detroit River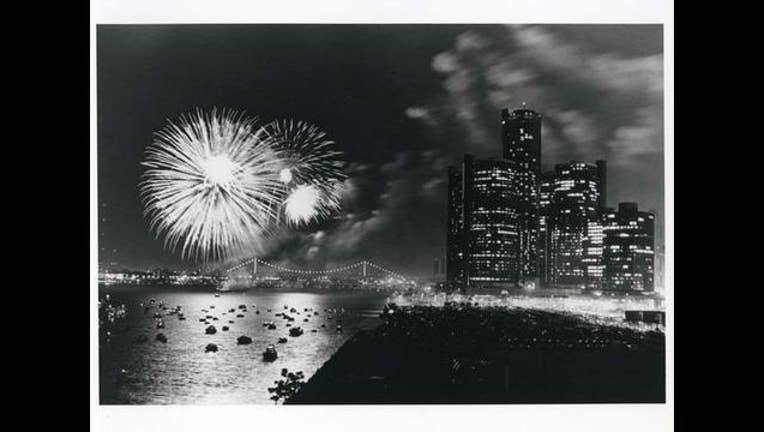 article
On Saturday, this great country will celebrate its Independence Day. Who needs Will Smith and aliens when you have fireworks and Detroit?
In 1984, the attached picture was one of the most shared in the country. Keep in mind this was before Facebook, Twitter or Instagram. The now 31-year-old picture at the 1984 Detroit-Windsor International Freedom Festival was shot by photographer Mark Cornillie.
After Cornillie snapped the picture, it was shipped to newspapers across the country. It's easy to see why. The black and white photo shows the fireworks over the Detroit River with the Ambassador Bridge to the left and the Renaissance Center to the right and dozens of small boats in the river, taking in the show.
You don't even need the color to see the beauty in it.
FOX 2 hopes you have a wonderful and safe Fourth of July holiday. We also thank our friends at Detroit Historical Society for this and all of our Throwback Thursdays.