TBT: Michigan Naval Militia onboard the USS Yosemite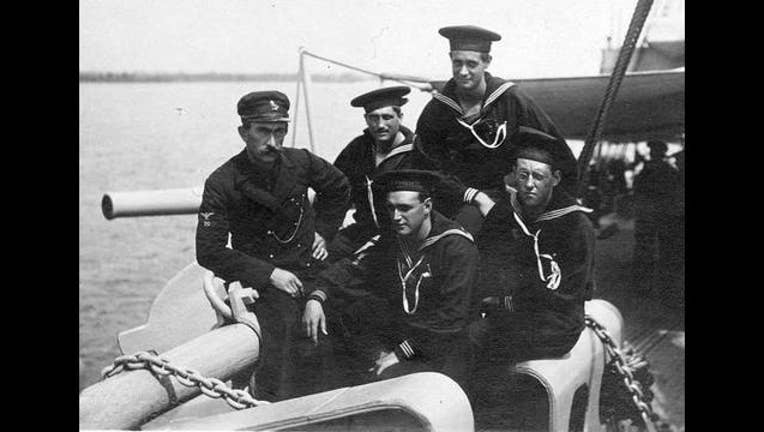 article
For 100 years, the United States Coast guard has protected this great country, but Michiganders role as the Guardians of the Great Lakes extends well beyond that.
The new display at the Dossin Great Lakes Museum honors the Guardians of the Great Lakes honors the Michigan Naval Militia. Formed in 1893, the Michigan Naval Militia attracted a significant number of young and wealthy Detroit yachtsmen. When the Spanish-American War began in 1898, nine officers and 155 sailors of the Michigan Naval Militia were assigned to the USS Yosemite for service off the coast of Cuba. 
This week's Throwback Thursday from the Detroit Historical Society is a photo of crew members on board the USS Yosemite. Museum curators estimate the photo was taken in 1898 when the Yosemite was in an east coast either just prior or just following the ship's deployment in Cuba during the Spanish American War.
The Dossin Great Lakes Museum recently opened Guardians of the Great Lakes, an exhibit which tells the stories of the ships and sailors who have navigated the Great Lakes. Whether involved in military action or making the waterways safer for the other mariners, the men and women of the sea services have played a vital role in the maritime history of the region. The Dossin is located on Belle Isle and is open Friday, Saturday and Sunday from 11 a.m. - 4 p.m. all summer.  CLICK HERE for more information.