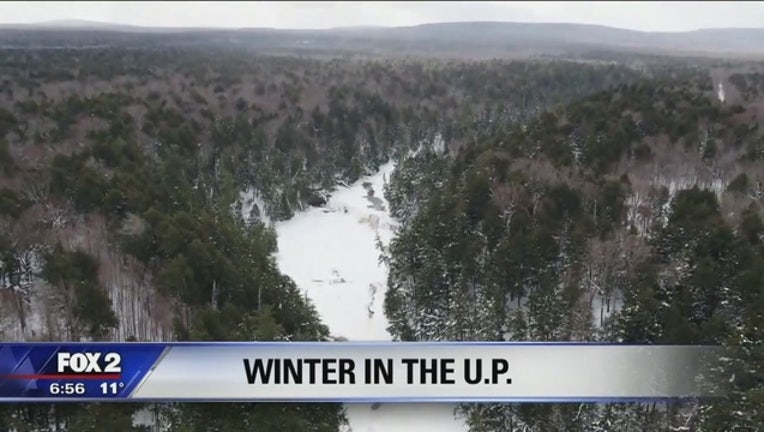 article
Tourism season has long been over in the Upper Peninsula, but none of the beauty northern Michigan is known for has left the region.
Blanketed by a layer of snow, the Fox Skydrone has spent the last couple days capturing footage of the area's frozen rivers, snow mobile trails and still running water falls. 
Residents aren't surprised to see 300 inches of snow falling each winter season, and this year hasn't disappointed. Many state park supervisors have mentioned they haven't seen as much snow as what's fallen this winter.