14-month-old dead at Farmington Hills motel, police investigate if parents were selling toddler
FARMINGTON HILLS, Mich. (FOX 2) - The parents of a 14-month-old boy were arrested Sunday evening after police in Farmington Hills raced to a motel and found the toddler dead with signs of trauma, according to sources.
Police said their investigation began when they were called to do a welfare check on the child around 5:30 p.m. Sunday. According to police, the toddler and his parents were long-stay residents at the Motel 6 on Grand River and 10 Mile.
When police arrived at the motel room and found the toddler, they said he was dead and sources told FOX 2 the boy's body had signs of trauma.
David Tairu is staying just two doors down from room 256 and called what happened chilling.
"I'm just staying here with my wife," Tairu said. "It's sad. Especially a baby. I don't know what to say about that. It's chilling to me."
Farmington Hills police are investigating that the toddler's parent's either sold or were trying to sell their own child before his death.
Kayla Baird is also staying long-term at the Motel 6 and said Farmington Hills police were scouring the property and digging through trash cans before discovering the child dead inside the room.
"It's a very tragic situation. It's really sad that parents can do such a horrible thing to their child," Baird said. "I was sitting outside about 5 or 6 o'clock they were looking for a baby that came up missing."
Other residents of the motel said no one knew much about the couple and that they kept to themselves.
Farmington Hills Police are not releasing many details about the investigation and the cause of death has not been released. However, sources did say the boy's body had signs of injuries.
Police arrested the parents, who are both in their early 30s, after investigating through the night. They are working on charges.
"The Farmington Hills Police Department and our community are heartbroken over this tragic loss," said Police Chief Jeff King in a statement. "My thoughts and prayers go out to the child's family."
Update: Police initially said the baby was 18-months-old but later amended it to 14-months.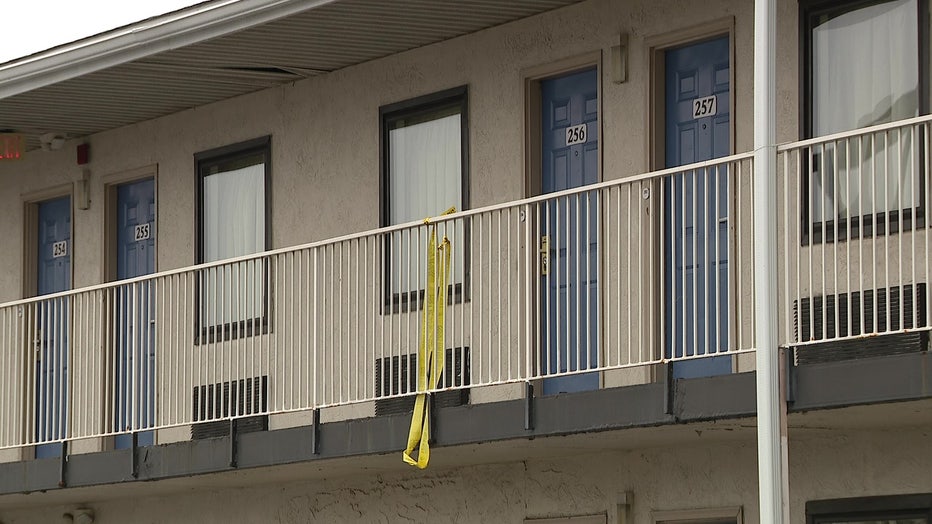 Police are investigating the death of an 18-month-old found dead in a motel in Farmington HIlls on Sunday, Oct. 3.