18-year-old man suffers third-degree burns while rescuing neighbors from burning Monroe home
MONROE, Mich. (FOX 2) - DJ Duquette was one of the first people to spring into action when his neighbor's Monroe house caught fire Jan. 13.
"I didn't have to. I acted I guess, I don't know. It's just me. You see a house fire burning in fire, I figured help," he said.
Duquette and his mother heard horns blaring outside and saw that a house at 700 N. Monroe St. was on fire, and two adults and a girl were inside.
"The whole front end of the house literally the whole front porch and everything was lit up on fire," he said. "It was kind of like I jumped through and then 'hey, hey.' They got up, and they went straight out," he said. "I definitely feel like I did save the little girl's life. If I wouldn't have woken them up, they wouldn't have gotten her."
Duquette spent eight days in a Toledo hospital for smoke inhalation and burns.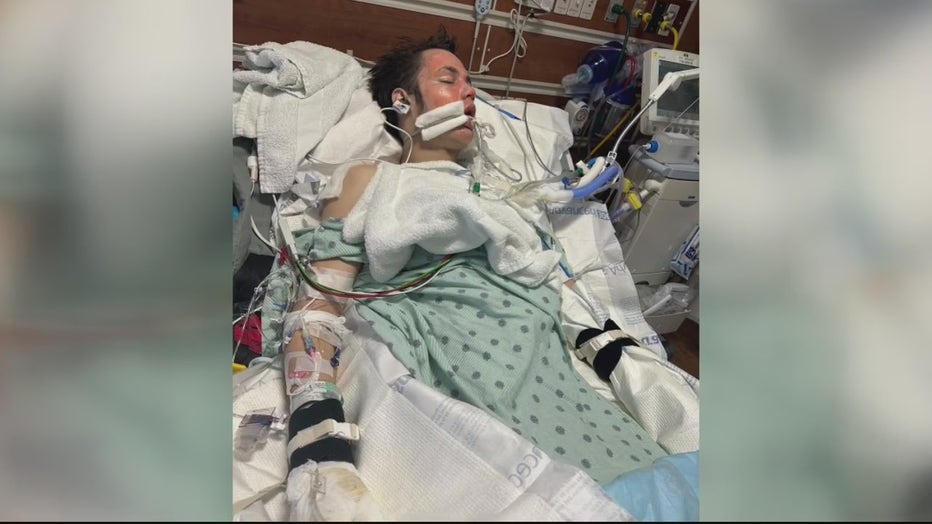 "Third-degree on my hands, and my back a little bit, and it burns on my knees and my elbows. My hands are the worst," he said. 
Despite the burns he has from jumping in to help, he doesn't consider himself a hero.
"This is all temporary pain. I guess they call it that, you know, whatever they call it. This isn't going to be here forever. I could've lost my life forever. They could've lost their lives forever. It is what it is. I'm just so happy that they're safe," he said.
A GoFundMe page has been set up to help Duquette as he recovers.