1966 Chevelle stolen from NC Purple Heart Vietnam vet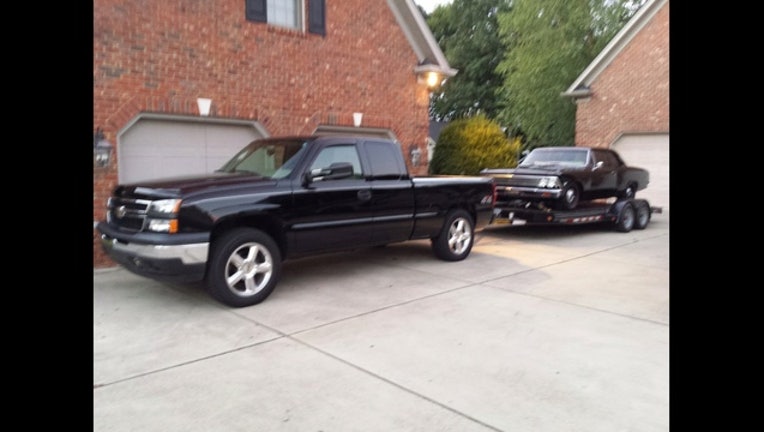 article
Bloomfield Hills, MICH. (WJBK) - Jerry Anderson came to town show off his black 1966 Chevy Chevelle in the Dream Cruise this weekend.
The Purple Heart Vietnam veteran drove up from North Carolina last week in his black Chevy Silverado truck, hauling the Chevelle on the back. It's the second year he made the trip up to cruise Woodward.
Anderson stayed at the Kingsley Inn on Woodward, south of Long Lake Rd in Bloomfield Hills. Sometime between 9:30 p.m. and 11 p.m. Saturday night his truck, trailer, and classic car were stolen from the lot.
The truck is a black Chevy Silverado with a North Carolina Purple Heart Vietnam Veteran license plate. The 2-door Chevelle is also black, with tan interior.
Victor Martin, General Manager for the Kingsley Inn says Anderson noticed the vehicles had been stolen at about 5 a.m. Sunday and alerted the hotel and the police. Many of the Kingsley Inn guests this weekend were visiting for the Dream Cruise. 
"It breaks my heart," Martin told FOX 2. Martin worries that the same thieves may be targeting other classic car owners.
Anderson already headed back home to North Carolina, without his truck, trailer, or Chevelle.
Bloomfield Hills police are investigating the auto theft and will release more information when it becomes available.