2019 North American International Auto Show reveals (UPDATING LIST)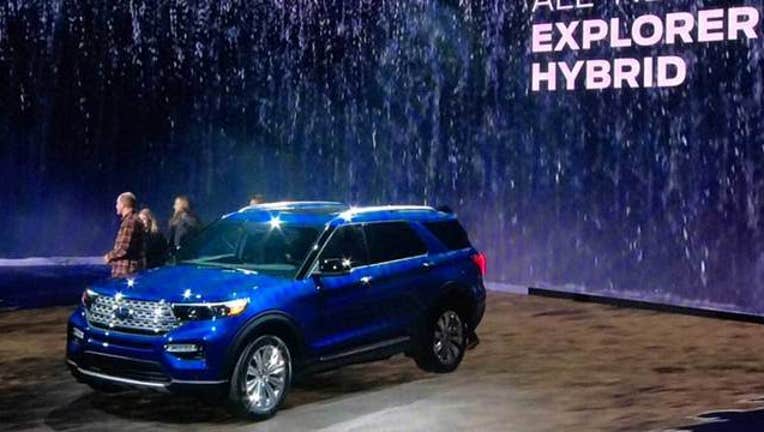 article
DETROIT (FOX 2) - Automakers and car enthusiasts alike are gathering in Detroit for the North American International Auto Show all week long. 
All Monday long, automakers will make announcements and reveal models -- and FOX 2's got everything you need to follow along. Press briefings from Ford, Ram, Toyota and more are scheduled about every half hour, so we'll be updating this page throughout the morning.
The Detroit auto show will be open to the public Saturday, January 19 - Saturday, January 26, 2019, and Sunday, Jan. 27 from 9 a.m. to 7 p.m. Click here for ticket information.
8:40 a.m. FORD
Last year, Ford dominated headlines with the Ford Mustang Bullitt, which debuted 50 years after the iconic Steve McQueen film brought it to fame.
9:10 a.m. RAM
After making a splash last year's auto show, the "everyman pickup" is going bigger this year -- literally.
The third best-selling vehicle in the U.S., the Ram pickups hold their own against the Chevy Silverado and the Ford F-Series.
Last year, Fiat Chrysler revealed a redesigned Ram 1500 light-duty pickup.
9:40 a.m. TOYOTA
Back for the first time in 20 years, the Toyota Supra was unveiled Monday morning.
The first production Supra will be auctioned off Saturday. Its expected to hit worldwide markets in the first half of next year.
10:10 a.m. Volkswagen
While the industry seems to be more interested in crossovers over sedans, Volkswagen reminds the world there are still buyers by introducing the 2020 Passat.
Beetle fans will get their last chance to look at the iconic vehicles at the show as VW discontinues production. 
10:40 a.m. Nissan
Eyes on the future, Nissan showed off a next-generation EV concept vehicle.
11:10 a.m. Kia
Kia's big reveal actually made its first appearance not at a car show - but at a fashion show.
The 2020 Telluride was shown at New York Fashion Week, as the design was influenced by fashion designer Brandon Maxwell.
11:40 a.m. INFINITI
Similarly to Nissan, INFINITI unveiled its electric QX Inspiration concept -- but the actual car was having some issues and didn't make it on stage. 
12:10 p.m. Hyundai
12:40 p.m. Subaru
Introducing the new, limited edition Subaru WRX STI S209.
1:10 p.m. Lexus
Lexus unveils the 2020 RC F Track Edition.