$257 worth of 5-Hour Energy drinks stolen from CVS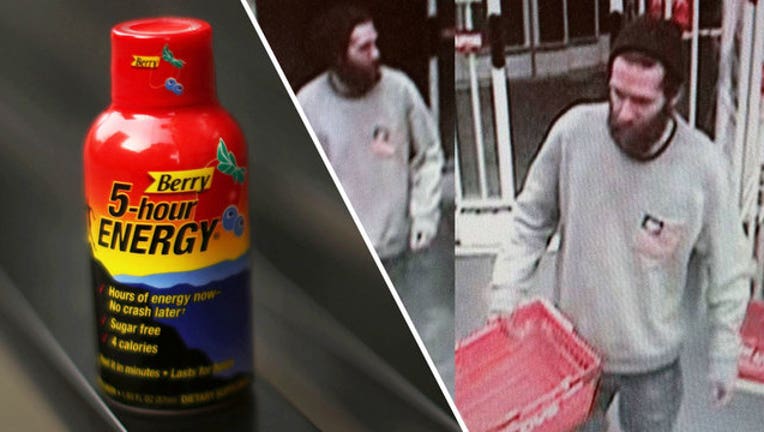 article
CHESTERFIELD TOWNSHIP, Mich. (WJBK) - Police in Chesterfield Township are looking for a suspect after hundreds of dollars worth of energy drinks were stolen from a pharmacy. 
Police say the suspect walked into the CVS at 23 Mile and Callens road last month, grabbed a handbasket and loaded it up with Five Hour Energy drinks. Police say $257 worth of the drinks were stolen. 
Police say the suspect is a man in his mid 40s, about 6 feet tall weighing 185 lbs. He has a beard and was wearing a winter hat and a gray sweatshirt at the time. 
This happened on Monday, March 29, 2018 just before 11 p.m. 
Anyone with information is asked to contact Detective Frank Unger of the Chesterfield Township Police Department by phone at 586-949-3721.