2nd victim from stampede after GloRilla concert identified
ROCHESTER, N.Y. - The second person who died following a stampede after a rap concert in Rochester, New York, was identified Tuesday as 35-year-old Brandy Miller.
Rochester police said Miller, who was from the city, and 33-year-old Rhondesia Belton of Buffalo, New York, died of injuries they sustained when fans surged dangerously as they were leaving Sunday night's concert by Memphis-based rappers GloRilla and Finesse2tymes.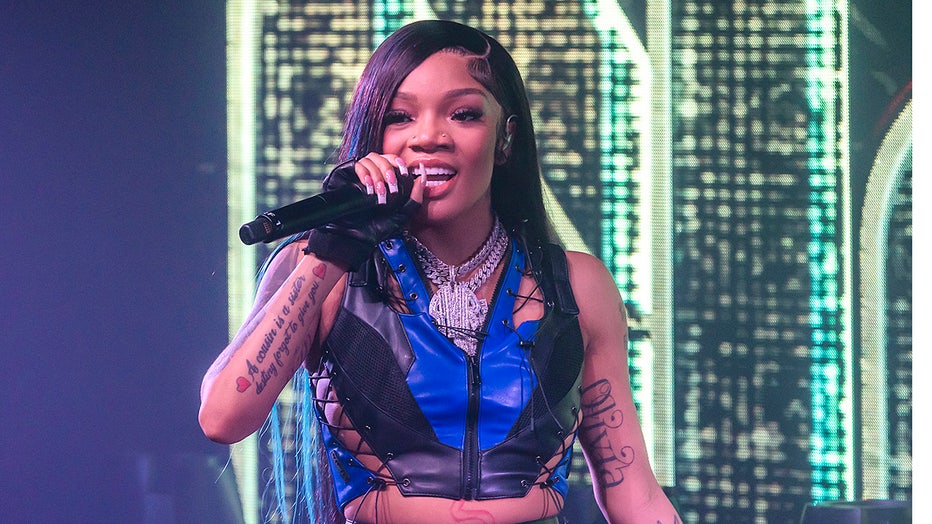 File: GloRilla performs onstage at Center Stage on January 28, 2023 in Atlanta, Georgia. (Photo by Terence Rushin/Getty Images)
Buffalo Mayor Byron Brown said on Twitter that Belton worked for the city's Traffic Violations Agency.
A third woman remained hospitalized in critical condition Tuesday, Rochester police spokesperson Lt. Greg Bello said.
Police said seven additional people were treated at area hospitals for non-life-threatening injuries from the stampede at Rochester's Main Street Armory.
Police Chief David M. Smith said Monday that the fatal crowd surge may have been triggered by unfounded reports of gunfire. Smith said there is no evidence that shots were fired, adding that police are investigating several possible causes for the tragedy.
Rochester Mayor Malik Evans promised a thorough investigation into whether the right safety measures were in place for such a large crowd. "We are going to hold people accountable for what happened last night, period," Evans said Monday.
Sunday's headliner, GloRilla, tweeted late Monday that she was "devastated & heartbroken over the tragic deaths that happened after Sunday's show." Glorilla's 2022 song "F.N.F. (Let's Go)" with Hitkidd was nominated for a Grammy for best rap performance.