$328K+ winning Michigan Lottery ticket almost blows away while on road trip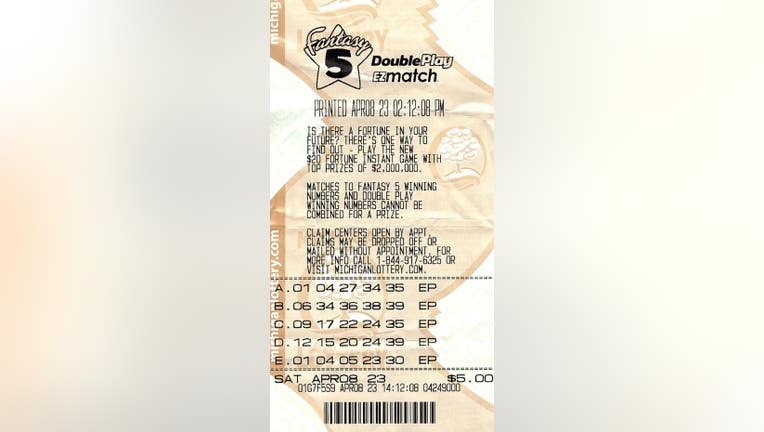 article
GRAND TRAVERSE COUNTY, Mich. (FOX 2) - A man was so excited when he discovered that he won $328,439 from the Michigan Lottery, that he rolled down his window and nearly lost it.
The 49-year-old Kent County man who chose to remain anonymous said he bought a Fantasy 5 ticket at Bridge Market at 7501 US 131 in Fife Lake while on the way up north.
"My wife and I were taking a trip up north and stopped at the store to get something to drink on our way," said the player. "We saw the Fantasy 5 jackpot was over $300,000, so we bought a ticket."
The couple didn't check their numbers until the next day.
"The next day, my wife checked the ticket on our way home and started screaming when she realized we had won the jackpot. I started sweating when she told me how much we'd won, so I rolled down the window and the ticket almost flew out the window! Thankfully my wife was able to grab it and tuck it away in a safe spot," the man said. 
The winners plan to save the money.