5 detained after Pontiac HS fight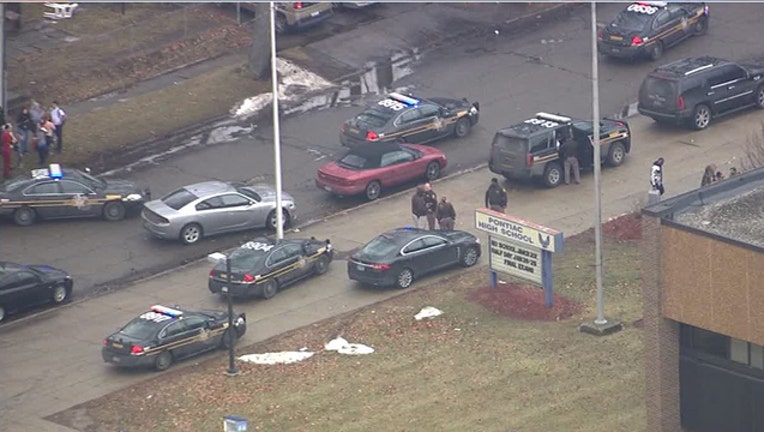 article
PONTIAC, Mich. (FOX 2) - Pontiac High School was put on lockdown around 11:30 a.m. on Monday when a fight broke out between students.
Officers detained five students, including three juveniles after deputies responded to the fight. According to school security, the fighting stemmed from a long-running dispute between two groups of students. 
At 11:27 a.m., the school's resource officer radioed for assistance after a large fight had broken out near the rear of the building. Numerous patrol units, detectives and one air unit responded. 
Deputies restored order and cleared out a congregation of more than 100 students near the rear of the school. The two adults, ages 17 and 18, were lodged at the Oakland County Main Jail on chargest of Assault & Battery, while one juvenile, a 16-year-old was lodged at Oakland Children's Village on a charge of Disorderly Conduct.
The other two juveniles, ages 15 and 14 were released to their parents.