7-year-old helps save great-grandma who was pinned under rolling SUV
WEST BLOOMFIELD, Mich. (FOX 2) - A quick-thinking 7-year-old is being called a hero after her great-grandma was injured, but it now recovering.
"It was like really scary," said Mariah Galloway.
On the Ring doorbell recording, you can hear the terror in Mariah's voice - her great grandma in the driveway was pinned under her rolling SUV.
"She got out but the car was still moving," she said. "And she had to hold on. And she started to push it that way and she fell and the wheel was over her foot."
She was dropping Mariah off at home in West Bloomfield, thought the SUV was in park. It wasn't and it started to roll – she tried to stop it, but got trapped.
Mariah in the backseat – knew exactly what to do.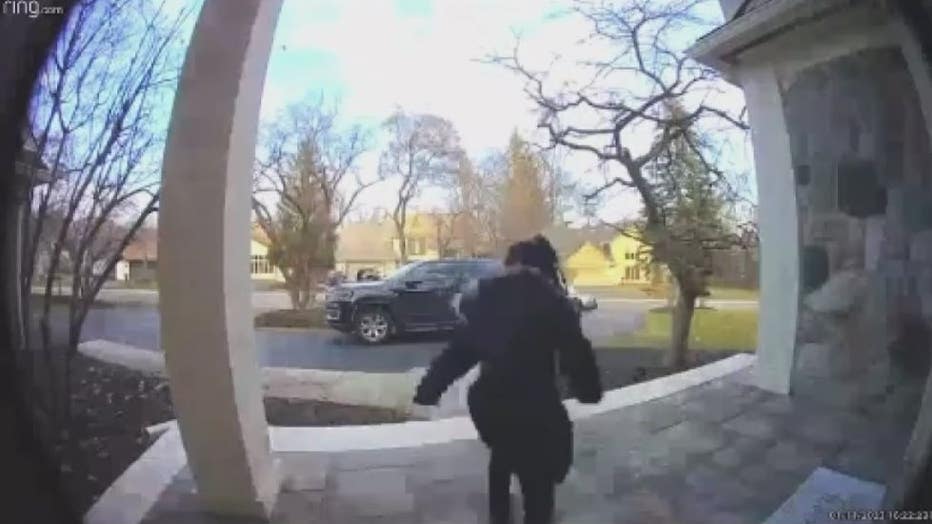 Mariah Galloway on the Ring doorbell springs to action.
"I took the keys out and ran over to the doorbell and rung it until my mom came out," she said.
"I kind of panicked, she was calmer than me, I believe," said Porchia Lane, Mariah's mother.
Porchia says blood was everywhere and great-grandma was hurt. On the doorbell camera, you can see EMS arrive.
She was taken to the hospital where Mariah is by her side.
"She was like thank you and stuff, and, 'I love you with all my heart,'" Mariah said.
This one, equal parts – sweet and smart.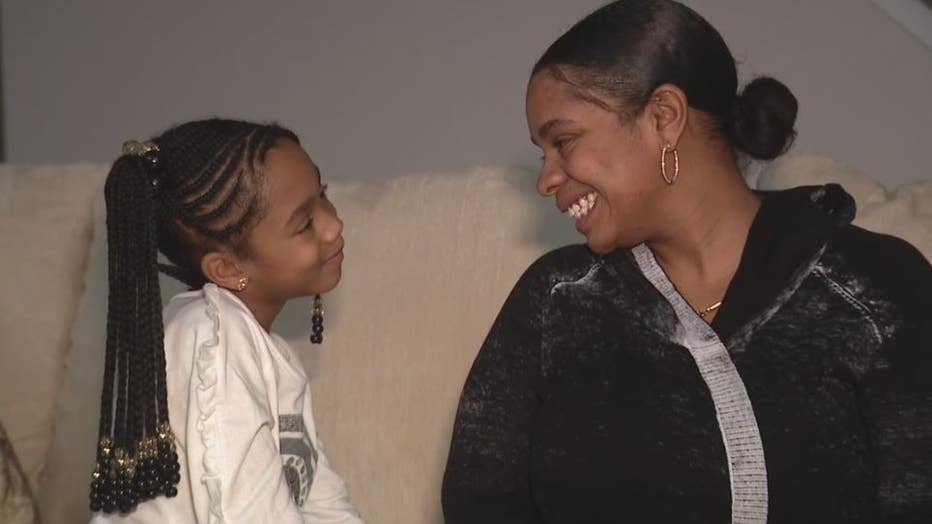 Mariah Galloway and her mom, Porchia Lane, who calls her a hero.
"I always watch my mom and my grandma when they take their keys out before they get out," she said.
The family is waiting on more tests to see – what kind of damage was done to her great-grandmother from being pinned under the tire.
"I told her, you saved your grandmother's life, and she said, 'I did what I am supposed to do,'"  her mom said.
Mariah has a birthday coming up next week. She'll be 8, and wise beyond her years.
"Always be really careful and follow your heart," she said.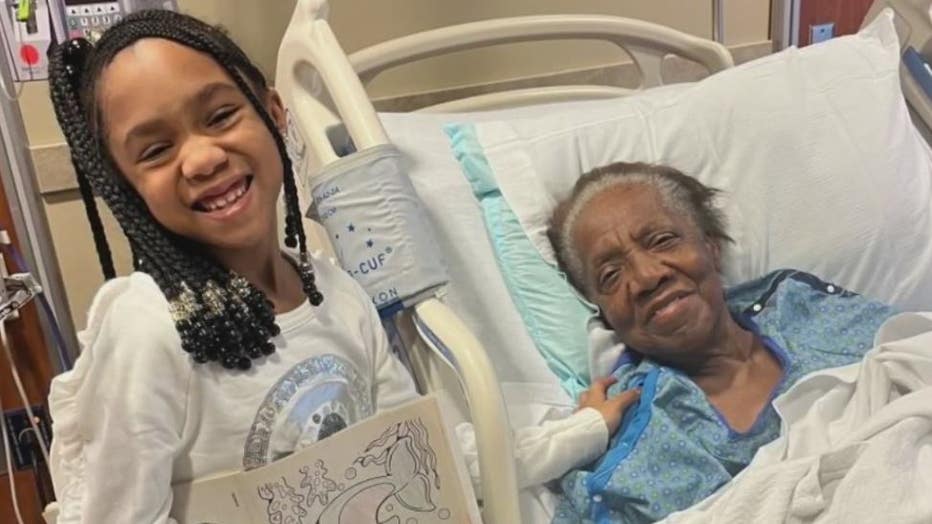 Mariah Galloway and her great-grandma.