89 bricks of cocaine discovered at Blue Water Bridge; 2 Canadian residents arrested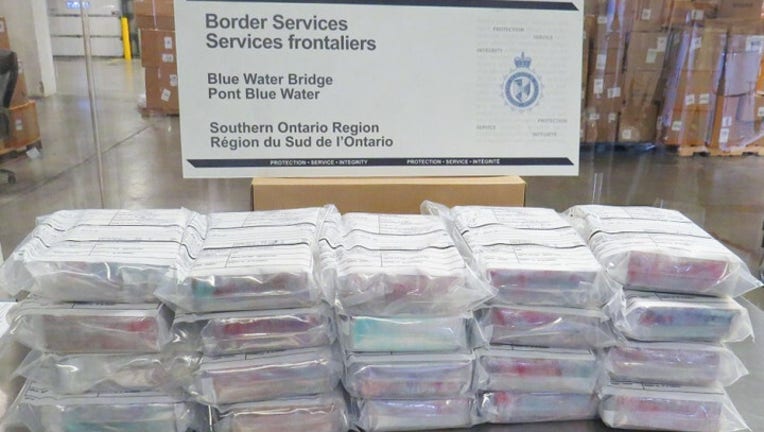 article
(FOX 2) - A truck entering Canada from Michigan on the Blue Water Bridge late last year was carrying 89 bricks of suspected cocaine, authorities said.
The Royal Canadian Mounted Police said that the commercial truck was ordered for a secondary examination in Point Edward, Ontario on Dec. 11, 2022. While inspecting the truck, Canada Border Services Agency workers said they found the drugs, which weighed about 200 pounds.
Vikram Dutta, 44, and Gurinder Singh, 61, both of Brampton, Ontario, were arrested and charged with the importation of cocaine and possession of cocaine for the purpose of trafficking.
"The safety and security of Canadians is our government's top priority. I want to thank the dedicated CBSA and RCMP officers for their excellent work in stopping dangerous narcotics from coming into the country. I had the opportunity to see these efforts first hand during my visit to the Blue Water Bridge last month, and I look forward to see the difference they continue to make in keeping our communities safe." The Honourable Marco E. L. Mendicino, Minister of Public Safety